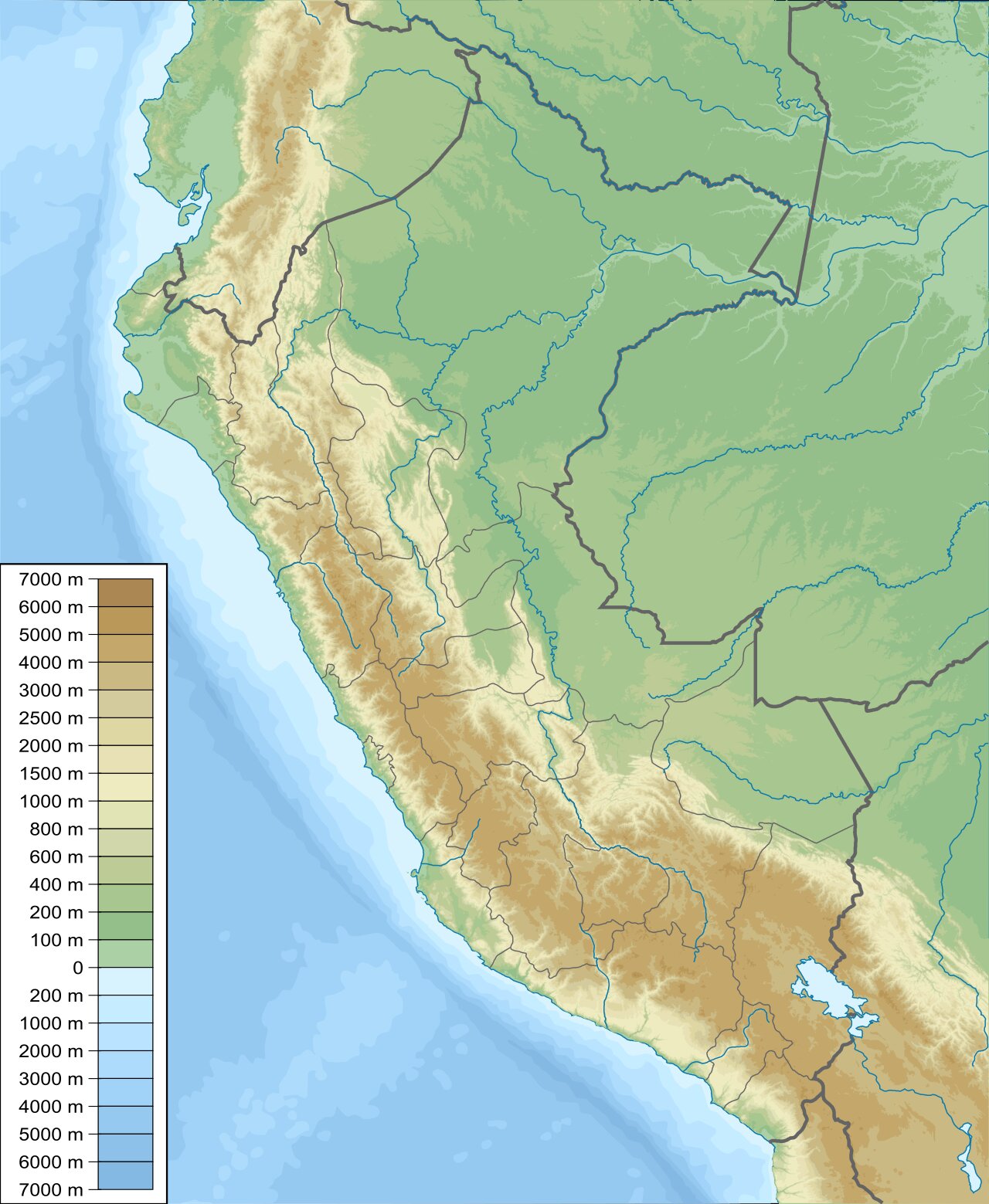 The meaning of altitude is one that differs when referred to in different contexts. It can be spoken about in flying, in geometry, and more. However, we are here to discuss the altitude that you may experience while climbing mountains or traveling to a country that has higher levels than you may be used to.
A great example of a country like this is Peru. Peru is one of the central countries that is home to the Andes mountain range, and as a consequence, it has some high-altitude cities, towns, and destinations. Travelers visiting these locations must be aware of the necessary precautions one must take before traveling somewhere at a high altitude, and also the potential risks of doing so.
But first…
What Does Altitude Mean? Altitude Definition
The official definition of altitude is the measurement of something from the bottom to the top. However, it is usually used in instances where atmospheric conditions may alter, or angular measurement. Typically it refers to the distance from sea level, whereas elevation refers to the distance from the ground.
---
Peru is known for its high altitude, especially the beautiful mountainous towns and ancient Incan cities found high in the mountains in Southern Peru (most famously, Cusco with Machu Picchu, and Puno with Lake Titicaca and the floating Islands of Uros).
Surely, there are so many incredible sights to be seen at high altitudes, it is almost impossible to overlook these destinations. However, it's always a good idea to check with your doctor before setting off, especially if you suffer from existing health issues. In addition, ensure that your travel insurance covers high-altitude adventures.
Altitudes Throughout Peru
As already mentioned in this article, Peru has various altitudes, as well as various tourist destinations across the country. The following section breaks down some of the most well-known destinations, and their altitudes.
Remember, altitude may start to affect you from 2,500 meters (or 8,200 feet), so anything above that you should try to factor into your plans.
Altitude of Cusco, Peru
Cusco Peru has an altitude of 3,400 meters (or 11,152 feet). It is quite common for travelers to experience some negative effects of altitude as they arrive in Cusco. If your tour provider suggests the first evening to be made up of salsa dancing and drinking pisco sours, just know there's a very real chance you won't actually feel up to it.
Ideally, your first day in Cusco will see a gentle walk with plenty of coca or muña tea (ancient teas used to help with altitude sickness in both Peru and Bolivia). In more extreme cases you may just want to sleep the day away to acclimate yourself.
Altitude Sickness in Cusco, Peru
Cusco is a high-altitude city, so it's not unusual to experience altitude sickness while visiting. Be sure to drink lots of fluids and take it easy on your first day (or first few days if you are still feeling the effects). You can also try some of the local remedies, such as coca leaves, muña tea, and more.
If you are experiencing symptoms of severe altitude sickness, then visit a local hospital. You can ask either your tour operator or your hotel to help you with this and they will. It's important to have full insurance in case anything like this happens to you, as medical bills in Peru can become quite expensive.
The Altitude of the Sacred Valley, Peru
The Sacred Valley spans across many towns and villages in the area north of Cusco. While the altitudes vary, the average altitude is around 2,400 meters (8,000 feet). This altitude is high enough to help you begin to adjust to the altitude but not so high that you should feel any adverse effects.
As mentioned, it's not really possible to say what altitude the Sacred Valley has, as it covers such a large expanse. However, below are the towns you are most likely to visit on your trip:
Altitude in Urubamba, Sacred Valley: 2,870m (9,420 ft)
Altitude in Ollantaytambo, Sacred Valley: 2,792m (9,160 ft)
Altitude in Pisac, Sacred Valley: 2,972m (9,751 ft)
Altitude in Calca, Sacred Valley: 2926m (9,600 ft)
Altitude Machu Picchu Cusco Peru
The altitude of Machu Picchu is approximately 2,430 meters (7,972 feet). This altitude should be just below where you should usually be expecting to start to feel the negative effects of altitude (2500 meters).
Bear in mind it's likely that you may stay in Aguas Calientes, or Machu Picchu town, either before or after (or both) your trip to the citadel in the sky. The altitude of Aguas Calientes is 2,040 meters high. At this height, you shouldn't feel the altitude- but if you suffer from existing health issues this may exacerbate them.
Altitude Sickness in Machu Picchu, Peru
It's uncommon for people to suffer from anything more than mild altitude sickness symptoms while in Machu Picchu. However, if you are suffering then try to buy a natural remedy from someone outside the gates and stay hydrated.
If the symptoms persist and you are not comfortable continuing your tour, exit the citadel and return to Aguas Calientes. Aguas Calientes is around 300 meters lower in altitude than Machu Picchu, so you should begin to feel more comfortable. If you are still concerned, ask your hotel if they offer oxygen and let them know that you are feeling bad.
Altitude Rainbow Mountain Peru
The Rainbow Mountain is a staggering 5,200 meters (17,060 feet). It is also one of the most visited tourist destinations in Cusco, and by extension, the whole of Peru. While it's on many people's must-visit lists, we choose not to operate trips, and here's why.
We do, however, offer trips to Palcoyo Rainbow Mountain, which is an easier hike, with more rainbows, and more breathtaking views.
Altitude Lake Titicaca & Puno Peru
Puno sits at an altitude of 3827 meters (12555 feet). Lake Titicaca sits ever so slightly lower than the city it calls home, at 3812 meters (12506 feet). Lake Titicaca is a beautiful and sacred place to visit in Peru, and it is home to the Uros Floating Islands- an iconic part of Peruvian history.
Be aware that the altitude in Puno and Lake Titicaca is high and you are very likely to feel negative effects. It's recommended to give yourself a day to acclimatize to the altitude.
Lima Peru Altitude
Lima is a huge city, placed inside a huge region, also known as the Lima region. However, the city of Lima is a coastal city, and so, the altitude is negligible. If you are staying in Miraflores or Barranco (which is likely), then thanks to the large cliffs and gradual slopes of the city you will be at an altitude of around 161 meters (528 feet) or less.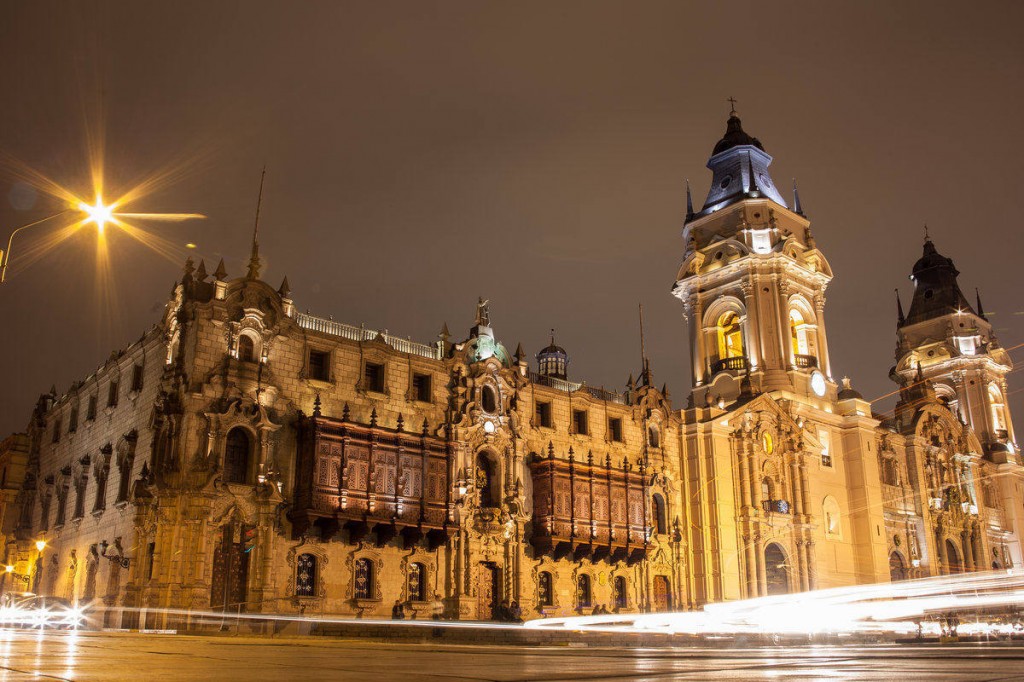 Altitude Arequipa Peru
Arequipa is found at an altitude of 2335 meters (7660 feet), and is a wonderful city to acclimatize ready for the higher altitudes of Cusco, Puno, and the Andes mountain cities awaiting you on your journey.
Arequipa is a great stop for foodies, lovers of architecture, and anyone who wants to take a breath and unwind for a day or two.
Peru Average Altitude
The average altitude in Peru is 1555 meters (5102 feet). However, the average altitude doesn't really mean much in a place like Peru where much of the country is coastal so very low altitude, and the Andes mountain range covers a huge portion of the rest of the country.
Peru Altitude Map
Highest Altitude in Peru
The highest altitude in all of Peru is 6746 meters (22132.5 feet). This altitude is the peak of a mountain found in Huaraz, by the name of Huascarán Sur. Huascarán has a slightly lower northern peak, (Huascarán Norte) following behind at 6655 meters (2184 feet).
The highest-altitude city in Peru (5100 meters, 16,732 feet) is actually the highest municipality in the world, even higher than those of Nepal and Tibet. La Rinconada is a mining town close to the border of Peru and Bolivia, near the shores of Lake Titicaca and with a population of 50,000 strong.
However, Rinconada isn't exactly a tourist hot spot. With no running water, no sewage system, and no rubbish disposal system, the air isn't the fresh mountain air that you may imagine. The temperatures sit around -15° during the day and plummet to -25° during the night.
Preparing for High Altitude Hikes
While we generally advise travelers to take altitude slowly and stay their first few nights in the Sacred Valley, that's not always the case. If you are expecting to do a multi-day high altitude hike, such as the Inca Trail, the Ausangate trek, or Choquequirao within a few days of arrival in the Cusco region it is better for you to stay in Cusco city.
This is because if you stay at 2600 meters (in the Sacred Valley), then day 2 on the Inca Trail will see you reaching highs of 4200 meters. This will be an extreme altitude change and difficult for your body to deal with. Particularly on the Inca Trail, where horses and cars simply cannot get to, evacuation is logistically difficult.
Preparing for a high altitude hike means you are better suited to staying in Cusco city (3400 meters). If your body adapts to this altitude then it gives you good preparation for high altitude hikes. However, if you are still struggling to adjust after a few days (which is unlikely but may happen) then you avoid the stress of evacuation mid-hike.
It's also a good idea to go on shorter acclimatization hikes. This may start off with a walk around the city, and progress to hikes and activities around Cusco. As your body adjusts to the difference in oxygen levels, you will find that the hikes become easier and your body will thank you for it as you take on your goal trek.
At first, you will notice that you run out of breath much faster than normal, and your usual weight may feel more heavy than usual, but your body will adjust and you will feel comfortable taking on your high altitude hike.
During High Altitude Hikes
If you have prepared your body sufficiently then you should be okay on your high altitude hike. Your guide will have a constant supply of coca teas and other natural remedies as well. However, if you are particularly nervous then it never hurts to bring some of your own over-the-counter medication as well.
If you are continuing to struggle then your guide should have an oxygen tank (as mentioned) and be trained in contingency plans.
After High Altitude Hikes
It's not usual to suffer from altitude sickness after hiking. If you have returned to a lower altitude and are still feeling symptoms of altitude sickness then try to descend to a height that you know you are accustomed to (see 'Preparing' section).
If you have descended and your symptoms are mild, just wait it out, as symptoms of altitude sickness can take 6+ hours to dissipate. If you have some of the natural remedies, plenty of water, and some sleep, you should start to feel better. If you are suffering from more intense symptoms, seek medical attention.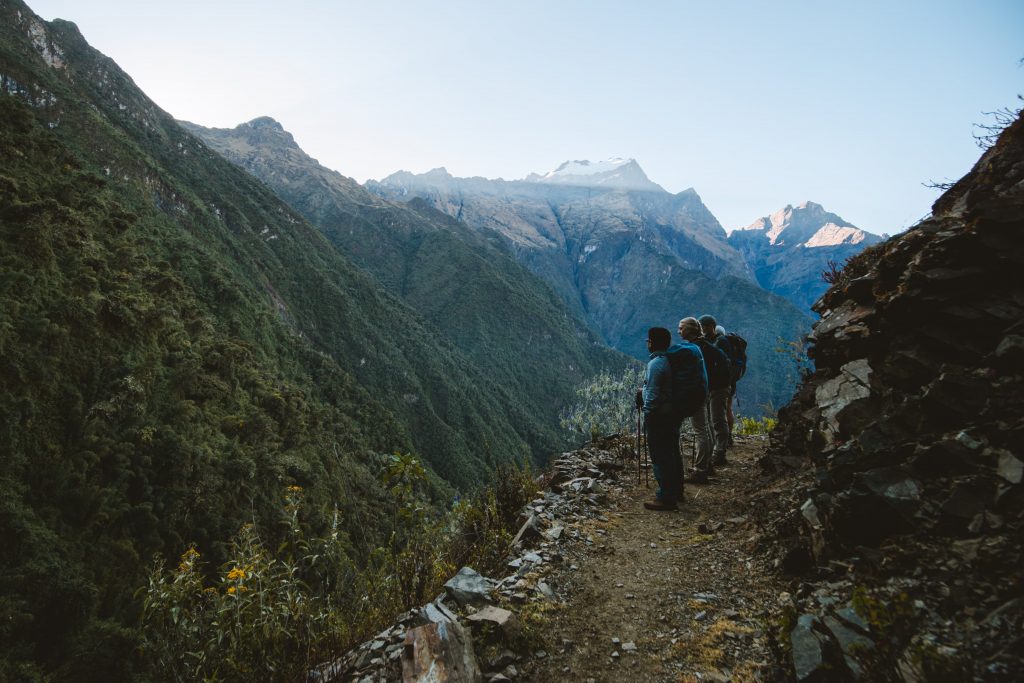 What is altitude sickness?
When it comes to altitude sickness, there is a lot to know. From prevention to treatment, to just how bad it can really get. This section will cover almost everything you will need to know about altitude sickness while you are in Peru.
What causes altitude sickness?
Altitude sickness is the body's natural reaction to a lack of oxygen in the air and the changes in pressure that the body experiences. Extreme cases may see fluid building up inside the body.
Depending on the altitude that you are at, you may experience different effects on the altitude. Any time that you venture into altitude, you are potentially putting yourself at risk of altitude sickness.
It is worth remembering that hundreds of thousands of people travel to altitude every year, and a very small number suffer from acute altitude sickness, both while at altitude and when returning home.
When does altitude sickness start?
Altitude sickness can start from 1500 meters- which is known as intermediate altitude. However, this is extremely unlikely. It's much more likely that the sickness will start from 2500 meters. Generally, altitude sickness can start after four hours spent at altitude.
It's important to remember that altitude can affect the body in many different ways, and just because you have been at altitude before, doesn't mean you won't struggle the next time.
Symptoms of altitude sickness
The first signs of altitude sickness are most commonly:
Inability to sleep (insomnia)
Altitude sickness can cause vomiting and feeling sick
Becoming lethargic
Loss of appetite
Dizziness
Lack of coordination and a general lack of ability to do as you normally would (eg. walking up stairs becomes significantly more difficult).
If you are suffering the above then just allow your body time to adjust to the altitude. You can check the treatment section for more information about speeding up the process of adjustment.
Signs of severe altitude sickness:
The seriousness of altitude sickness can vary based on many different things; how close you are to help, how high you are, whether you have any preexisting conditions, the list goes on. However, if you are suffering from any of the following symptoms, seek immediate assistance from your tour leader, hotel staff, or those around you:
Breathlessness when not moving. It's normal to get a little more out of breath while climbing stairs or hills, but if you are relaxed and not exercising and are still breathless, seek assistance.
Heart Palpitations
Inability to sit up or walk in a straight line
Irrational behavior
Blue tinged skin under nails
Frequent coughing. This is particularly important as it may suggest there is fluid within the lungs, which is a sign of severe altitude sickness known as high altitude pulmonary edema. This is often accompanied by high-altitude cerebral edema or fluid on the brain.
Unfortunately, altitude sickness can kill you in extreme cases. Altitude sickness can cause death by an excess of fluid building up in your lungs (HAPE), or your brain (HACE).
As the fluid builds up in the lungs or the brain, it can become life-threatening (usually after 2-3 days). The seriousness of altitude sickness varies wildly between each case. The majority of cases are extremely mild, but some are much more serious. You may be more at risk of suffering from altitude sickness if you:
Have any pre-existing heart or lung conditions. If this is you, consult with a doctor before your journey to Peru.
Have suffered from altitude sickness before.
Are pregnant.
People who already live at higher elevations are less likely to suffer from altitude sickness than others.
Altitude sickness is unlikely to cause seizures, but recent studies have found that altitude can be the trigger for epileptic seizures- although this broadly applies to people who are already predisposed to seizures. There is currently little evidence to suggest that altitude sickness may cause a fever, but oftentimes the symptoms mimic that of the flu.
Long Term Effects of Altitude Sickness, and How Long Altitude Sickness Lasts
If you stay at altitude, mild effects of the sickness will wear off in 1 to 3 days. If you are suffering from more severe effects of altitude it is strongly recommended that you return to a lower altitude where you will proceed to recover. (If you are suffering from HACE or HAPE altitude sickness, go to the closest medical facility as soon as possible).
Typically there are no long-term effects of altitude sickness and sufferers get better in just a matter of days. If you are suffering from either HACE or HAPE, it is important for you to return to altitudes lower than 4000m (this is all major cities in Peru) to be treated. Treatment is relatively quick and you should be fine in a matter of days. Altitude sickness after returning home to a lower altitude is not common and is more probably jet lag from your journey.
Altitude Sickness in Peru
Since Peru has such a wide variety of altitudes and climates, it's important to address the different places and people that may result in altitude sickness.
Since an airplane is designed to maintain a comfortable atmospheric pressure, there shouldn't usually be any problems with altitude sickness within the aircraft.
However, a 2007 study found that there are some people who do experience symptoms of altitude sickness when they fly. People who suffer from altitude sickness while flying in an airplane should take steps to ensure the prevention of suffering.
Altitude Sickness in Kids, Toddlers, and Babies
Young children and babies, unlike grown humans, may start presenting symptoms much earlier than the usual 4 hours. Symptoms may present in as little as 2 hours. However, altitude sickness in younger children is not very common. If your little one is showing signs of mild discomfort offer them plenty to drink and take it easy for the day.
Normal changes of behavior may include tiredness, difficulty exerting themself, headaches, dizziness, irritability, and even vomiting. These are relatively normal symptoms, but if you can take your child to a lower altitude, do. You can also offer them drinks with electrolytes or just plain water, as hydration helps a lot.
Children with altitude sickness may also feel better if you give them a mild painkiller such as ibuprofen or acetaminophen for babies. Check with your doctor before giving a child under 3 months any kind of medication.
Altitude Sickness during Pregnancy
Pregnant people are at a higher risk of suffering from altitude sickness. If you are pregnant then it is not advised to travel higher than 2440 meters (8000 feet) if you usually live at a lower altitude. If the journey is unavoidable, try to steadily acclimatize on your journey up, and be sure to consult your doctor beforehand.
If you are pregnant and have already traveled to a higher altitude in Peru and find yourself suffering from altitude sickness then travel to lower altitudes as soon as possible. If your sickness is more than mild symptoms then try to access a hospital or oxygen tank as soon as possible.
Dogs Altitude Sickness
Dogs suffer from altitude sickness in a very similar way to humans, and you can prevent it in a similar way. Ensure that your dog is hydrated and has plenty to drink, and make sure that you take elevation hikes and breaks.
If your dog suffers from existing medical conditions then it may not be a good idea to take them to an altitude at all. Typically dogs are not severely affected, but pre-existing conditions make this much more likely.
Symptoms of altitude sickness in dogs include vomiting, pale gums, a bloody nose, excessive drooling and panting, coughing, racing heart, shortness of breath, and a lack of appetite.
Be sure to keep an eye on your furry friend as you climb in altitude, and don't bring dogs with 'smushed faces' into altitude. These breeds are much, much, much more likely to suffer severe altitude sickness and may not recover. This is because altitude can cause swelling, and in an already tightened breathing space altitude can be fatal.
Getting Altitude Sickness Help
In a place like Peru, most of the locals, tour operators, hotel staff, and guides are trained in what to do in the case of altitude sickness. It shouldn't be difficult to find help if you need it. If you are planning on traveling alone then be sure to acclimate yourself gradually.
It's also advisable to stay away from very cheap tour operators, as they are known to cut corners and may not bring the safety equipment (such as oxygen tanks) on high altitude hikes or activities.
It's also a very good idea to have altitude insurance, and if you are planning your own trip, have the number of a hospital ready just in case. If you are traveling with a reputable tour operator they should have this information already.
Treatment & Prevention of Altitude Sickness
It may not surprise you to hear that one of the best ways of dealing with altitude sickness is to prevent it. There are several steps that you can take when preparing to enter altitude in Peru that will help to lessen the effects of it, or even prevent it from taking hold. So if you're asking yourself how to avoid altitude sickness, look no further.
Preventing Altitude Sickness in Peru
There are different ways to prevent altitude sickness. Some of the best include:
Not eating heavy foods before or after arriving at altitude
Avoiding alcohol or other intoxicants before and after traveling to altitude
Being well-hydrated with water and drinks with electrolytes
Getting a good night's sleep and staying well-rested
Gradual acclimatization- staying somewhere at a lower altitude and building to your final destination. In Peru, this would be staying in the Sacred Valley before returning to Cusco
Taking it easy over your first few days at altitude
If you take all of these precautions and still feel yourself feeling unwell with altitude sickness, then you may need to take some medication.
Altitude Sickness Medication in Peru
Particularly in Peru, there are many natural remedies to choose from that have been sworn by for centuries. Equally, there are many pharmaceutical options for people who prefer that route. When it comes to altitude sickness medication, it's down to the person taking it to decide what they are comfortable with.
Natural Remedies for Altitude Sickness in Peru
Peru has more than its fair share of altitude sickness natural remedies. From plants to teas and everything in between, below are some of the most common natural remedies for altitude sickness in Peru.
Coca Leaves
The most common of these remedies is coca leaves. Coca leaves are the plant that can eventually be made into cocaine if it is heavily processed. It has been used by indigenous people in Peru and Bolivia for centuries to help fight against the effects of altitude, and if you visit indigenous communities you are likely to see locals with their cheeks packed full of the stuff.
It is used by taking a pinch and 'chewing' it. However, it's not actually meant to be chewed as such- if you put a wad in your cheek and let the bitter taste seep through then you will feel the effects well. If you actually chew it then you will end up with lots of tiny bits of leaf in your mouth, making for an unpleasant experience (trust me).
Coca/Muña Tea – altitude sickness tea
Both Coca and Muña tea are natural teas made from the leaves of plants. We discussed coca leaves in the section above, and coca tea is the same leaves but used as tea leaves in hot water. This is a really fantastic drink for the morning of treks as it wakes you up, warms you up, and helps with the altitude.
Muña tea is slightly less popular in the Cusco region (as it is commonly from the area of Puno), but it has similar effects. The taste however is very different from coca. It is much less bitter, and some people find it much more palatable.
Smelling Salts Alcohol
Often whipped out on treks by your guide, this alcohol has a very strong smell. It's not exactly a natural remedy, but it certainly helps fight the effects of altitude, and quickly.
This alcohol is not drunk, but it is rubbed on your hands and inhaled. You can also rub it on your temples if you find yourself suffering from an altitude-induced headache. It's not the most usual treatment of altitude sickness, and it doesn't work long term, but if you have summited the mountain with a dizzying headache, this is the perfect remedy.
Altitude Sickness Medication Peru
There are plenty of over-the-counter altitude sickness medications in Peru. The most famous is Diamox, which is available in all pharmacies. It can be helpful to take this medication 12 hours before you travel into altitude, and continue taking it in 12-hour increments if you are concerned about sickness.
Ibuprofen for altitude sickness is another relatively common over-the-counter medication that helps with headaches and some other symptoms. If you are suffering from mild sickness then it will be beneficial for you. However, you should never go over the recommended daily dose, and if your symptoms persist or worsen then seek medical assistance or advice.
How to help more Severe Altitude Sickness
If you are on a high altitude hike and have already exhausted both natural remedies and medication (if you don't have access to the above, or it is a more intense situation), there are more options available.
As a tourist you may begin to panic, but there is no need to. As long as you are accompanied by a trained and experienced guide, they will know what to do with altitude sickness, and how to cure you. There are several steps that the guide will take to try and make you feel better, but if it comes to it, the traveler may require oxygen.
Reputable tour companies carry oxygen tanks, which help to treat altitude sickness immediately. The company should also have two guides in the group so that if someone falls sick they can be escorted to a lower altitude with one of the guides, while the other continues to look after groups.
These are temporary solutions to an immediate problem. Once the traveler is at a lower altitude if their sickness persists then they will be escorted to a hospital. However, usually, the lower altitude will help a lot.
This is also why we advise you to take it easy on your first few days at altitude so that this altitude is a 'safe' altitude to return to. If on your first day in Cusco, you try to take on Vinicunca (the rainbow mountain sitting at 5200m) it is extremely likely that you will suffer from altitude sickness.
In this case, since you are not used to the altitude in Cusco yet, you may not feel much better returning there. But, if you wait until your last day to try the mountain, you'll be in a much better position to complete the hike. You can find out more about this in our hiking section.
0