It's no secret that deforestation is a huge problem in Peru, and South America as a whole. So why not offer a one-off contribution and sponsor a tree in Peru to help with reforestation in the Andes?
Reforestation efforts in South America have been raging for decades. Centered mostly around the Amazon Rainforest, the plight has always been just and noble. However, the Amazon is not the only place in Peru that is suffering due to deforestation. The Andes are in desperate need of help and your sponsorship. You can plant a tree for a one-off donation of just $1.
Why is Deforestation in Peru Bad? Can Sponsoring a Tree Really Help?
Deforestation in the Andes mountain range has weakened the internal structure of the earth, making it more dangerous for indigenous villages because of increased chances of landslides, increased likelihood of droughts, and making it harder to grow the produce they rely on to survive.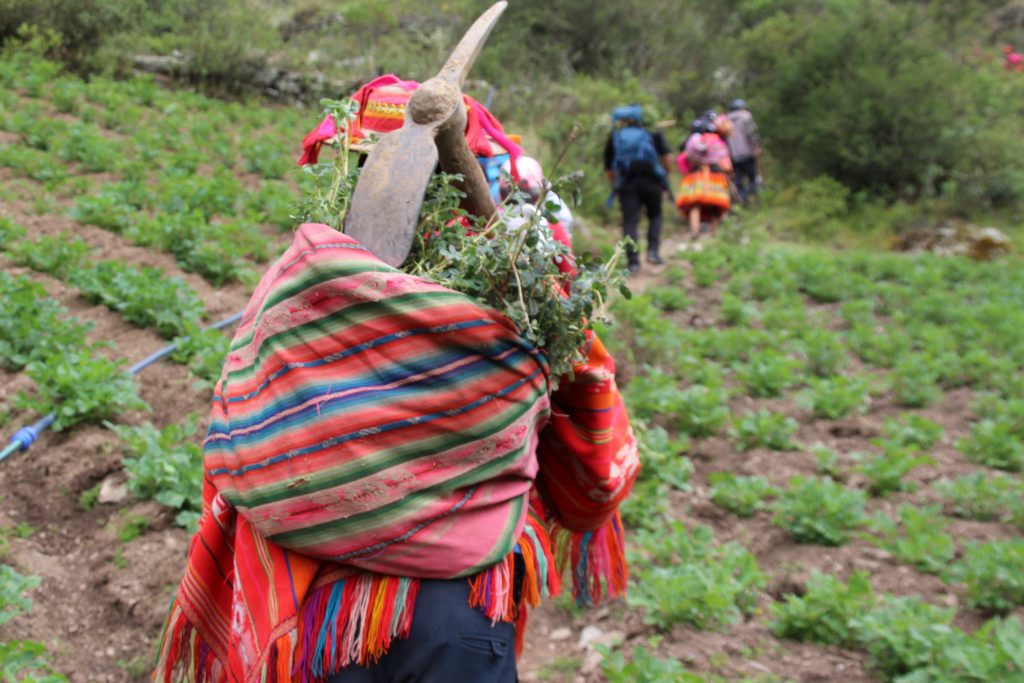 It's also damaging for the wildlife, as they have fewer places to live, fewer places to hide from predators, and less food. This pushes the animals into more dangerous situations- usually closer to human populations where they are inherently in more danger than they are in the wild.
---
Did you know? All of our trips are carbon positive and plastic-free. Check out our newest tours here!
---
So, why not do your part for a vulnerable corner of the planet, and make a one-off donation to the Queña Raymi tree planting project- which not only works with ECOAN to plant a million trees every year (yes, you read that right), but also employs local people to help plant and care for the trees- injecting money and jobs directly into small indigenous communities in rural Peru.
At Amazonas Explorer, we have always been very proud advocates for the planet and the rights of indigenous peoples. That's why for every guest we show Peru to, we pledge two trees per person, per day to the Queña Raymi tree planting project. This contributes to our commitment to one percent for the planet. 
At Amazonas Explorer, we personally plant between 20,000 and 50,000 trees per year- and yes, we do get our hands dirty and plant them ourselves.
While we are very proud of this, we rely on help from people like you to make it happen.
It costs just $1 to plant a tree in your name.
How about donating a few as the perfect environmentally friendly Christmas or birthday gift? Get in contact with us now to discuss your donation.
We also offer the opportunity of corporate sponsorship of the event. If you would like your company to be involved in reforestation and tree sponsorship in Peru, we have several options- from logo printing on banners, to corporate trips to the tree planting sites, as well as team building activities in the greater Cusco region. Get in contact with us to discuss which option suits you best.
let us know what you'd be willing to donate, send us your logo and we'll make sure you get a mention.
Anything you can do to help, by spreading the word or donating, this comes with my greatest thanks.
Paul Cripps,
---
Did you know? All of our trips are carbon positive and plastic-free. Check out our newest tours here!
---
If you are ready to start planning your trip to Peru, contact us or check out our recommended adventures for ideas, adventures, and updates.
0