Peru has seen some big protests in it's history- and it's welcoming in 2023 with some more. Find out everything that is happening and how it might affect you and your trip to Peru below.
What Caused the Protests in Peru?
Update: 31st March (FINAL UPDATE)
Is Machu Picchu really closed?
Is it safe to travel to Peru at the moment?
Is there anywhere I shouldn't travel in Peru right now?
Should I book a trip to Peru right now?
Should I cancel or postpone my trip to Peru?
How does Amazonas Explorer deal with the protests?
What Caused the Protests in Peru?
In early December 2022, the President of Peru at that time, Pedro Castillo, was under investigation for corruption charges and "moral incapacity" by the congress. In order to avoid being arrested and ousted from his presidential chair, Castillo tried to temporarily dissolve congress.
This was the president's attempt at a coup. Which led to a mass resignation from his cabinet, as well as the head of the Peruvian army's resignation, and public denouncement from the police force (historically, the army and police have supported the acting president, so these resignations came at a huge blow to Castillo).
The congress denounced their devolution, labeling it an illegal move, and took up residency in the congress building. While in the building, they completed their scheduled debate and voted on Castillo's impeachment-turning over a majority in favor of removing Castillo.
In the meantime Castillo attempted to flee, seeking refuge in the Mexican embassy. Instead, his security diverted the car to a local police station. This is where he was arrested and currently remains in detention awaiting trial on corruption charges.
In the meantime Dina Boluarte, Castillo's vice president, was sworn in as acting president.
This led to protests breaking out across the country on the 7th of December. Protestors were divided. Some marched peacefully, and others set up roadblocks and smashed windows in official buildings.
The more violent protestors also opted to attack the airports to try and stop planes flying- aiming to create a disturbance for as many people as possible. The protests were particularly bad in Ayacucho and Juliaca. Countrywide curfews were implemented and on the 14th of December, and President Boluarte announced a national state of emergency.
On the 19th of December, a truce was called until the 4th of January. Curfews were lifted, and normal laws were reinstated. The truce allowed both sides to "calm down" a little, and it allowed the police and the army to regroup ready for the restarting of the protests.
January 3rd saw marches for peace spring up across the country, but January 4th saw the protests ramp up in Juliaca and Ayacucho- both with violent clashes between police and civilians.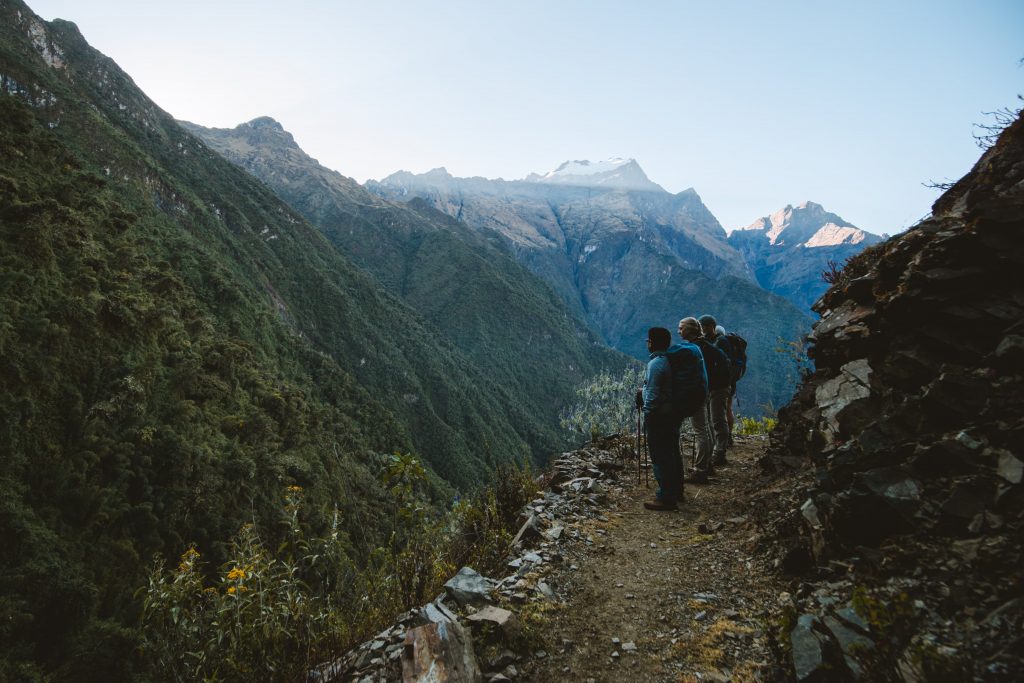 Update: 31st March (FINAL UPDATE)
All roadblocks have been removed and things are operating completely as normal.
In Cusco and the Sacred Valley public transport is operating as normal, as are private cars and taxis.
Airports are open as usual, although only travelers with tickets will be able to enter the aiport itself.
Machu Picchu has reopened, as has regular transport to and from Aguas Calientes, the access point to the citadel.
The Inca Trail has re-opened and is functioning as normal- albiet with minimal trekkers. Get in touch with us to make a last minute booking.
Can I get a refund on my Machu Picchu Entrance ticket or Inca trail permit?
The government has announced that if you cannot get into Machu Picchu on your proposed date of travel due to it being closed, you can use your entrance for up to 1 month after travel had resumed, which was on the 15th of Feruary. Alternatively, your tour provider can apply for a refund on your behalf. This is currently taking several weeks to process but seems to be working for trips that were cancelled in January 2023.
If you have a trip to Peru organised for the coming months that you wish to cancel or postpone, refunds become a little tricker. You will only be able to get a refund of your entrances and/or permits if on the day you are due to travel Machu Picchu or the Inca Trail is closed. If either are open but you choose not to travel then no refund will be available. You will need to refer any refund requests to your travel insurance company.
It is worth reminding everyone of our Standard Terms and Conditions.
Is it safe to travel to Peru at the moment?
Northern Peru, the Peruvian coast, Arequipa, Colca Canyon, Cusco, Machu Picchu, Sacred Valley, and jungle lodges are all open and operating normally and well planned travel should be safe.
Is there anywhere I shouldn't travel in Peru right now?
There are currently protests continuing in Juliaca and we do not recommend travel there, regardless of your plan or knowledge of the area. The train from Cusco to Puno is also currently not running.
While there are still occasional protests in cities like Lima, Cusco, and Arequipa, the protesters are planned, peaceful and they are not targeting tourists.
We highly recommend traveling with a responsible and knowledgeable guide, in order to help you navigate potentially complicated situations. While the current situation demands a little more flexibility in planning, you will be safe if you choose to visit any of the above cities.
We also recommend allowing a couple of free days in your trip, just in case you get delayed by a strike or similar and need to adjust your itinerary. This is to ensure that you do not miss any of the most important destinations on your itinerary.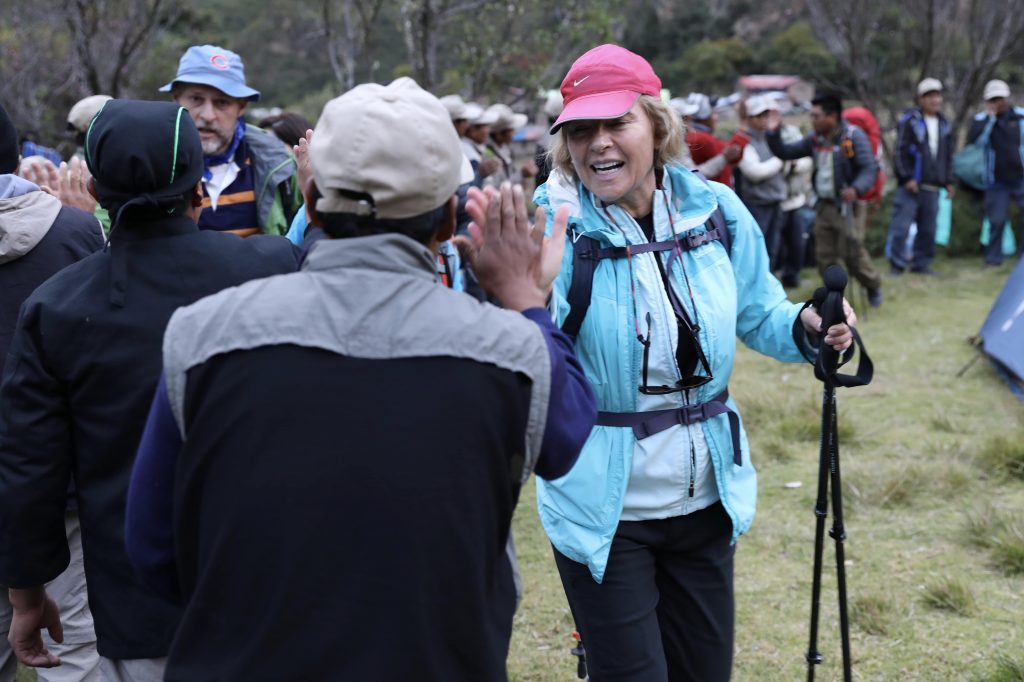 Should I book a trip to Peru right now?
Peru has seen many political ups and downs over the years, and while right now may not be the best time to travel to Peru, the situation will be resolved sooner rather than later. Booking your trip for later this year or for 2024 should not pose any problems for you.
Whilst there are some angry people still out there, the general feeling amongst people in the cities is that they just want things to go back to normal. The protests are far more disruptive to the average Peruvian than the average traveler. Couple this with the collective loss of income and the protests are receiving less and less sympathy from the general population.
Should I cancel or postpone my trip to Peru?
This depends on when your trip will take place, and how open you are to a little "off-roading" on your plans.
Our current opinion is if you are traveling after February, there is no need to cancel your trip at all. If you are traveling between now and the end of February, you may need to consider a couple of things: from the destinations you want to visit, to how flexible you are willing to be with your itinerary. Discuss your options with your tour provider.
However, Cusco, the Sacred Valley of the Incas, most of Lima, North Peru, the coastal regions, the Jungle lodges, Arequipa, Machu Picchu, and the Colca Canyon are currently operating more or less as normal with the odd scheduled and pre-notified strike or protest that still needs to be allowed for.
Since these protests are pre-scheduled, it's perfectly possible to organize around them and enjoy activities away from the protests. Maybe you will be swapping out your Moray to Maras hike, but you will be swapping it with a tour of the ruins around Cusco, a city tour, or even a painting or cooking class. We also have a fleet of E-bikes that can get through just about any road block!
Rearranging your trip for a later date if you are feeling anxious is certainly an option – Amazonas Explorer has forty years of experience dealing with Peruvian logistics including strikes, protests, crazy weather, airport closures etc. We will be candid with you about the situation at hand and offer similar alternatives if an activity isn't possible, always prioritizing your safety.
We are monitoring the situation daily, and it's changing just as quickly. We are optimistic the changes unfolding are overall for good and indicate a turn towards normality.
So, we urge you not to make any rash decisions too early. We are hopeful things will clear up. News reports can be confusing and share an inaccurate picture of what things are really like in Peru. You can find a regularly updated, impartial blog of the goings on in Peru here.
All of our staff are based in Cusco, so get in touch with one of our destination experts if you are still unsure about your travel plans.
As always, we strongly recommend that you have good travel insurance that will cover you in case you need to postpone or cancel your trip.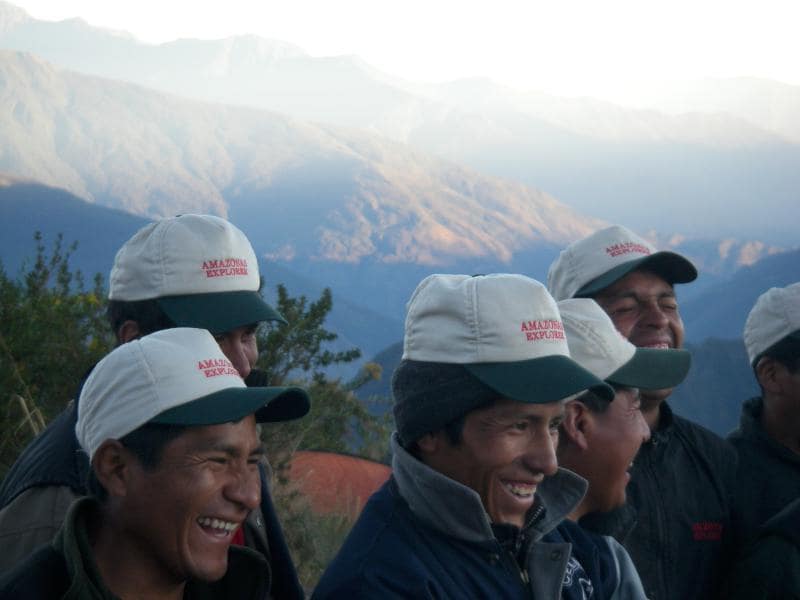 How does Amazonas Explorer deal with the protests?
After the truce was lifted on January 4th, we knew that there was a serious chance of the protests returning- to what degree no one was sure. We heard of things getting worse in Puno, but Cusco was relatively quiet; just a few marches taking place in the streets, but nothing to be worried about.
And so, with much of the office left with nothing to do but processing cancellations- the decision was made to spend the day testing out some of the gear while also getting out of "the bowl" that is Cusco. The hope was to elevate spirits in the team- which a work day of downhill mountain biking is certainly want to do.
However, this day was the day the protests in Cusco started back up- January 10th. It had taken a few days longer because many people traveled for miles from indigenous villages to make their voice heard.
I personally had been concerned about going on the trip in the first place. With two dogs at home, getting stuck in a roadblock on the way back could mean two extremely annoyed, upset, and hungry pups on my return.
However, I rationalized with myself that Amazonas Explorer has been in business for around 40 years and they have developed a certain aptitude for navigating difficult situations- and this certainly constituted a difficult situation. I trusted we would make it back.
(My friend also said that if it came to it, they could walk the dogs in the evening. As much as I have faith in the company, dependants are dependants afterall).
Since we had set off early, we encountered no problems on the way to the start of our route. On the way back, however, we ran into roadblocks in Poroy. From here, I will allow our guest for the day and resident photographer take over the description:
Hi Paul & co.

Just wanted to update you on yesterday's trip.

First we had an awesome day out – of course. I LOVED IT !!!!!!!!!!!!

But here is a bit more info about on the way back as the troubles started near to Tica Tica.
I wanted to let you know that Alex & Micky were bloody superb in their sorting out of getting us back, Super Calm & collected especially Alex !

We had 4 blockages to try to cross. And by going up & calmly chatting to them, Alex managed to get us through with just some sweet talk every time – AMAZING !

The 4th blockade was much tougher & we actually thought we would have to put the minibus in a garage & bike back into the city
About 15 mins before, Micky had got his bike off the roof & was scouting routes for us ahead, which was a brilliant idea & at this 4th & final blockade, he had started clearing the rocks of the road, when a load of protestors arrived. As it was about 7.30pm & they were quite drunk by now & were a bit more aggressive, with a pickaxe handle even.
Nothing happened, so don't worry, just talk. But Alex saw some cops a few blocks away & phones the police station I guess, but he got them to come up so we could pass safely
Again well spotted, super aware of the situation & his dealing of it. He did SO well in my opinion And Micky too, in his scouting of the route.

I was not worried at all in the bus, as you have some bloody good staff working for you who really know their stuff.
Brilliant stuff eh

Rock on Amazonas…!!!
The above note will highlight again just how important it is for you to travel with experienced and knowledgeable guides.
I am proud to say that Amazonas Explorer always finds a way, and always makes sure that adventure is underfoot- whether that is singletrack down a mountain or traversing the train track to skip a blockade. We will always make the best and most appropriate decisions for our guests, ensuring their safety above all else.
Peru has been through worse, and we will be waiting for you whenever you feel comfortable to visit.
10