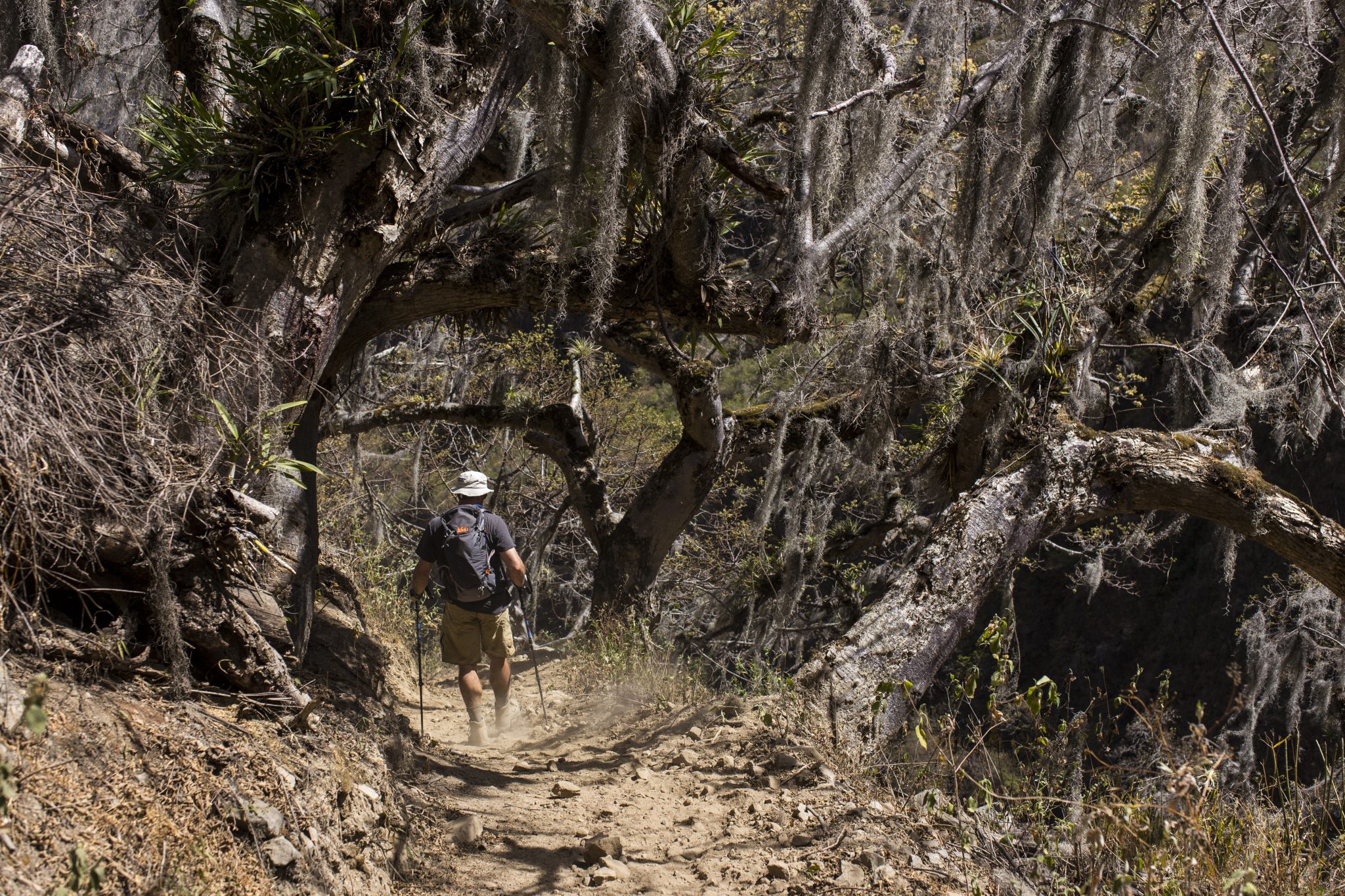 I went sightseeing the other day, through the canyonlands of Salta, Argentina. In 37 degrees heat, it left me feeling cold. Delivered from sight to sight in an air-conditioned car, emerging to stop and stare before retreating once more and moving on to the next.
As I stood before one "fantastic" rock formation after another, I felt an urge to reach out and touch, to feel the warmth of sun-baked rock on my skin, feel its rugosities beneath my palm. But I could not, contact was not allowed and we had a schedule to keep.
The following day, in the middle of a desert, greened by the intervention of man, a moment of clarity came. Sat on a vineyard terrace, I heard the sound of a stream falling over the rock; breathed air laden with the scent of lavender; watched shadows chase across red hills; felt the wind´s warmth on my cheek and from a glass, tasted the heavy mix of tannin and acid across my tongue. And I felt connected.
---
Check out: Our Treks into Machu Picchu! The best way to avoid the crowds, with fixed departure reduced price available!
---
Then it dawned on me why sightseeing has never been enough. What I took in with my eyes the day before, can only be described as beautiful, but we are so much more than visual beings, we are sensual beings.
Touch, taste, smell, hear, see. Five basic senses, five powerful senses. If you really want people to connect with a place, if you really want the place to come alive, then surely you must plan to engage all your senses, not just one. Perhaps that is one of the reasons we choose adventure over the air-conditioned bus.
This carries through to sightseeing in Peru as well. Too often we sign up for the holiday of a lifetime but spend all our time being told to look, not touch. This makes perfect sense in the name of preservation- but what does it mean for us? Perhaps the best way to truly connect with a place (as surely that is what you want to do) is to experience it, not just watch it.
That's why we offer hands-on experiences that leave you with the taste of Peru in your mouth, the dirt between your toes, and the rushing sounds of adventure in your ears. Not just sightseeing from a bus. If you want to avoid the bus completely, you can find flights in Cusco for your stay.
---
Check out: Our Treks into Machu Picchu! The best way to avoid the crowds, with fixed departure reduced price available!
---
Mark
If you are ready to start planning your trip to Peru, contact us or check out our recommended adventures for ideas, adventures, and updates.
0