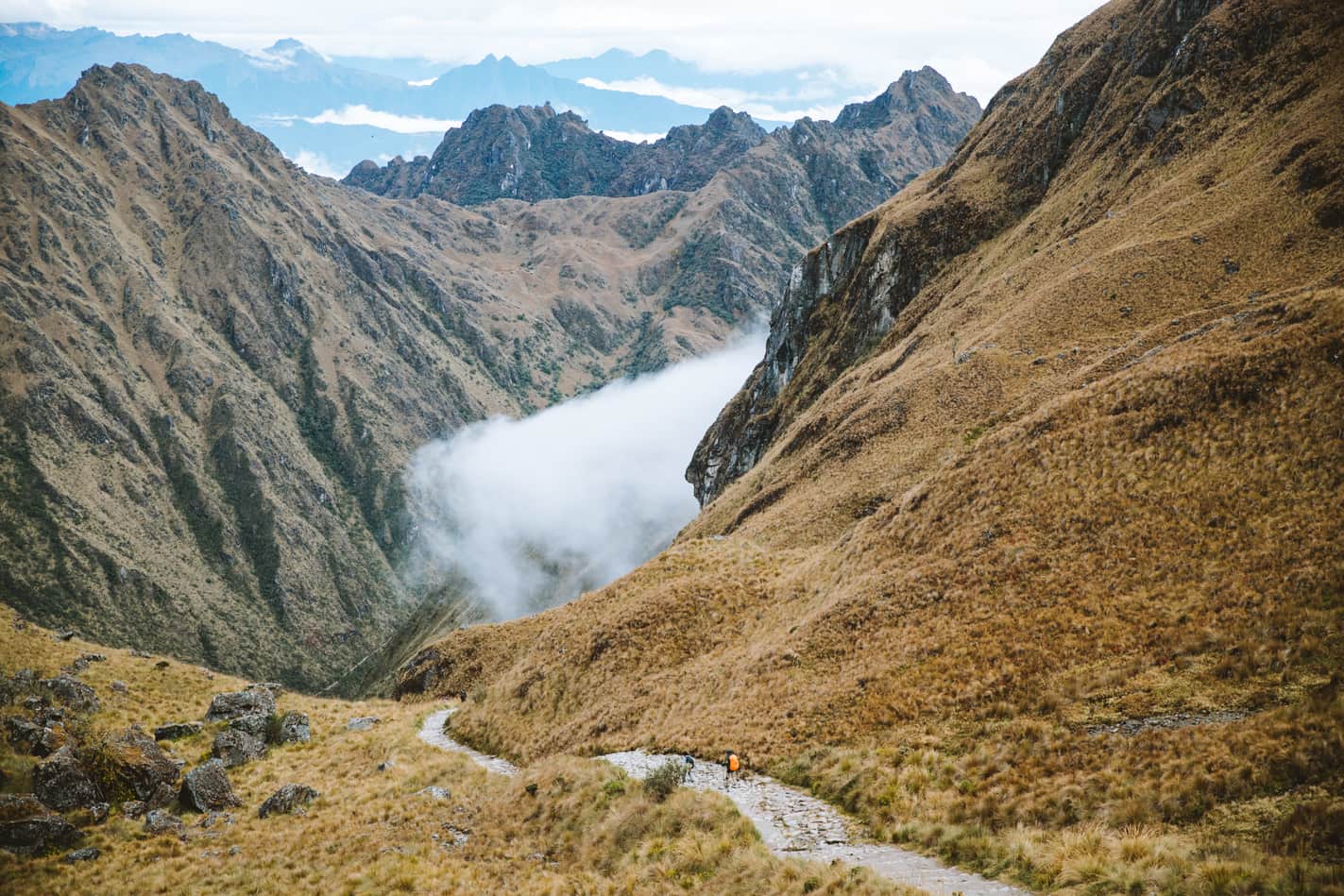 How does the 5 Day Inca Trail Trek compare to the 4 Day Inca Trail?
The 5 day Inca Trail trek hikes the same route as the 4-day Inca Trail, but you get a better experience. You share the trail and campsites with fewer people. You get more time to acclimatize and cross the high pass a day later. You have more time to enjoy the Inca sites and you visit Machu Picchu twice.
There are many other advantages too, which we will explain below.
Watch our new video of the 5 Day Inca Trail hike to see it for yourself:
For many people, their whole reason to come to Peru is to hike the Inca Trail to Machu Picchu. So why rush it when just one more day will make it so much more enjoyable?
What is the difference between the 5 Day Inca Trail vs 4 Day? Facts & figures
But what do these facts and figures mean? How do they translate into what you experience when trekking the Inca Trail, choosing between 5 days or 4 days?
Read on to find out:
10 reasons why the 5 Day Inca Trail hike is better than the 4 Inca Trail
1. You get more sleep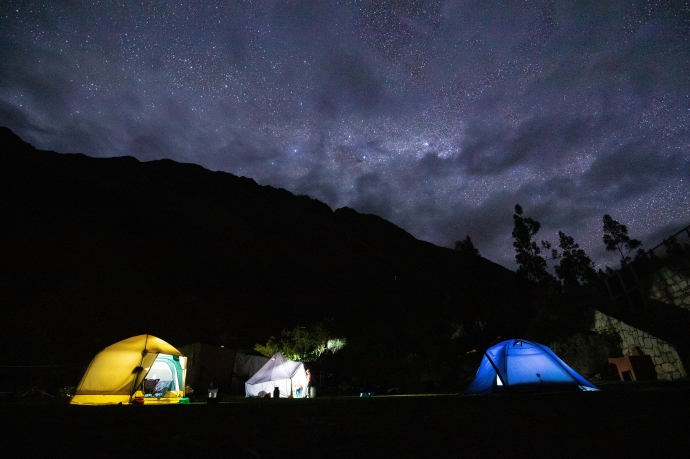 The 5 day Inca Trail does not require the ridiculously early starts of the 4 Day Inca Trail. If doing it in 4 days,  most companies pick you up at 5 am on the first day. So you have to wake up at 4 am. You are literally shattered before you start. And who can stomach breakfast at that hour? Then when you get to the start, you join a huge queue with everyone else to get through the checkpoint, which can easily take over an hour.
By contrast, on our 5 day Inca Trail hike, we pick you up at 9 am on the first day. So you can wake up at 8 am, enjoy breakfast, and leave feeling relaxed. You then look around Ollantaytambo and have lunch before heading onto the trail. By starting later, you also miss the crowds at the checkpoint at the start of the Inca Trail.
2. You can acclimatise better on the 5 day Inca Trail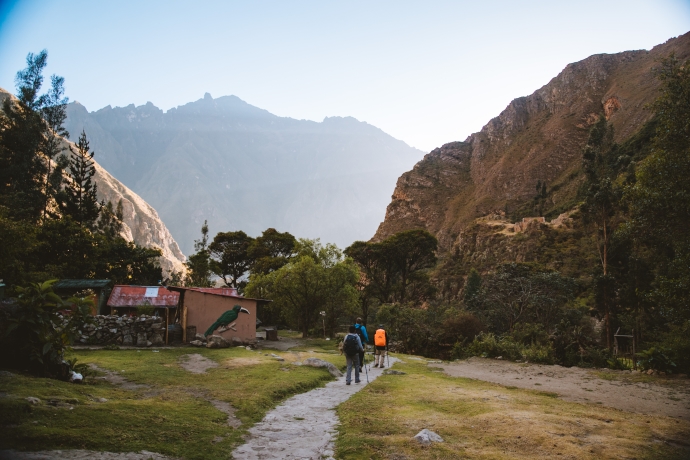 The high point of the trek is Dead Woman's Pass 4215m /13,828 feet. We cross it on Day 3. Everyone else does it on Day 2 so we give you an extra night to acclimatize. It also means that if you are struggling, the decision on carrying on or not does have to be made till Day 3 rather than Day 2. Once you are over Dead Woman's Pass you are committed to carrying on until the end. As a result of the extra day, you are not only far more likely to complete the trial, but also far more likely to enjoy it.
3. The 5 day Inca Trail Trek uses quieter campsites
We carefully choose our campsites to give you the best views or be as close as possible to the ruins. You camp where everyone else has lunch on the 4 Day Inca Trail- so you generally have the campsite to yourself or share it with few others.
The main campsites on the 4 Day Inca Trail (see map below) are overcrowded and do not have such great views. Stomach bugs often spread fast around the overcrowded 4-day campsites due to the vast number of people in close proximity, so by avoiding these and camping away from others, you will have a far more hygienic experience.
4. You get private toilet tents on the 5 day trek
Are you worried about the toilet facilities during the Inca Trail Hike? The in-situ long drop toilets can be a pretty grim affair at the 4 Day Inca Trail. Therefore we erect our private toilet tents at each lunch and campsite. This makes for a far more pleasant and hygienic experience.
5. You have more time to enjoy the trek when taking 5 days
By choosing the 5 day Inca Trail trek, you can slow down and enjoy your time on this world-famous hike to Machu Picchu. On the other hand, if you choose only 4 days, you will most likely go home wishing you had taken an extra day as it will probably all be a bit of a blur. Sure, you will have ticked off the Inca Trail, but did you really see it, let alone really experience the trail? Avoid the doubt by giving yourself that extra day to really slow down and enjoy it. After all, it is a once-in-a-lifetime experience, so why not do it well?
More time to take photos, watch birds, look at flowers
Did you know the Inca Trail has an abundance of flora and fauna? Over 300 species of birds, 25o species of orchids and 300 species of butterflies have been recorded in the Machu Picchu Sanctuary. It would be a shame to rush past them- which is sadly what often happens if you only have 4 days to hike.
You have time to fully explore all the Inca sites.
If you only do the 4 day Inca Trail, you will probably have to either rush or skip the following Inca sites: Llactapata on Day 1, Runcuracay on Day 2, Sayaqmarca and Phuyupatamarca on Day 3, Winay Wayña on Day 4. There simply is no time. But by choosing the 5 day Inca Trail, you have all the time you need to explore these fully.
More time to relax and recuperate in camp
As an added bonus, when hiking our 5 Day Inca Trail, you get more time to relax around camp. We believe this is often undervalued. Not only does it give your body time to recover, but it also allows you to spend more time chatting with your fellow trekkers, and more time to just sit and take it all in. After all, it is not every day you get to camp in such spectacular places.
6. You can see a great sunrise
Everyone talks about the sunrise at Machu Picchu. But it is a myth. Machu Picchu is built on an East facing slope. But there are huge mountains to the East of it which block any spectacular sunrise.
However, if you do the Inca Trail in 5 days,  you will be able to see a spectacular sunrise ( weather permitting). On the morning of day 4, at Phuyupatamarca campsite, your guide will wake you up with a cup of tea or coffee in time for the sunrise over the 6000m snow peak of Salkantay. Obviously, it depends on the weather, but when it happens, it is spectacular with the snows of the mountain lit in shades of orange and gold.
 7. You visit Machu Picchu at its quietest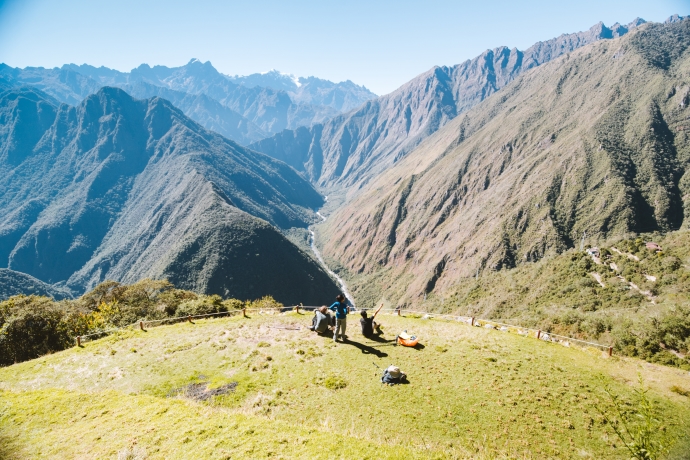 When is the best time to see Machu Picchu? In the afternoon when most people have gone home. We time our 5- day Inca trail hike to arrive at Machu Picchu in the afternoon.  This is much better than on the 4-day Inca trail where you arrive in the busy morning. Late afternoon, with the warmth of the day fading away, is truly special. And there are far fewer people.
8. You visit Machu Picchu not once, but twice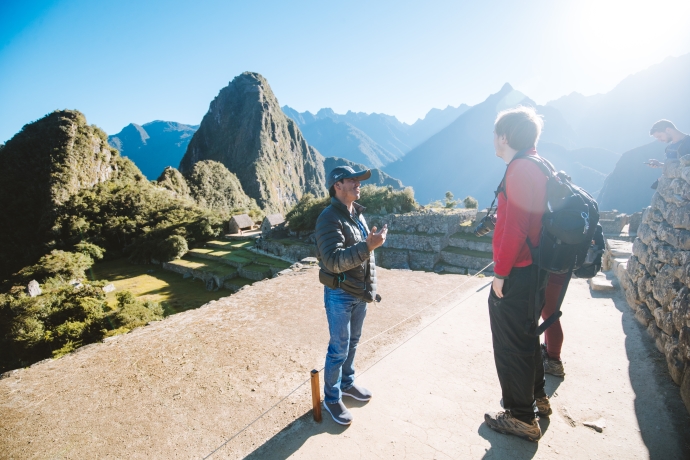 By visiting Machu Picchu twice, you get to explore it properly. On Day 4 you get your first view of the Inca citadel, before taking time for photos and wandering on through it.  Then on Day-5, you do your full guided tour of Machu Picchu.
By contrast, those doing the 4-day trek often leave feeling they have rushed Machu Picchu. They get up before dawn, walk 2 hours along dangerous paths in the dark, do a quick tour then rush down to catch the train back to Cusco. If you are traveling all the way to Peru to see Machu Picchu, then surely it deserves more time than that? So by doing it twice, you can fully do it justice.
9. You can get better photos
Firstly if you want to take photos of your time on the Inca Trail, 5 days allows you far more time to do so. There is less pressure to keep moving which is the case in 4 days.
Secondly, the light here in the Andes is very harsh throughout most of the day. You can take much better photos early and late in the day when the light is softer.
Therefore we time our arrival to Machu Picchu late on Day 4 when the light is soft. Then we return on the morning of Day 5 when once again the light is softer. The 4-day trekkers and day-trippers arrive when the light is harsher which makes for pretty bland photos.
Thirdly, if it is raining on Day 4 when you arrive, you get the chance of a clear day on Day 5.  Those on the 4-day trail only have one chance.
Fourthly -Because you arrive at Machu Picchu when it is almost empty the photos are better, precisely because they are not filled with tourists.
10. You travel back to Cusco in comfort.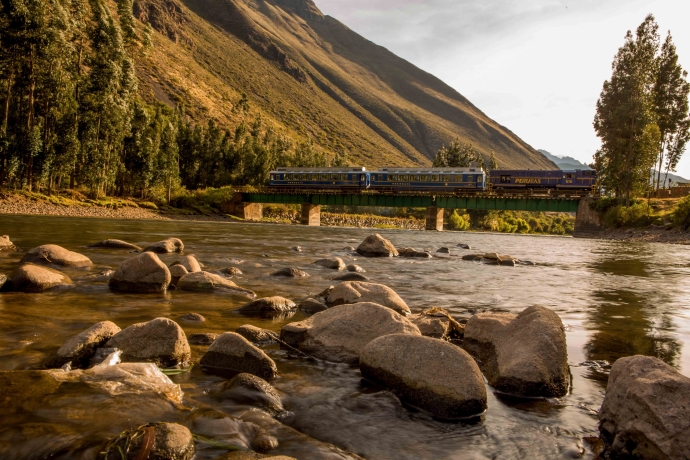 The train ride back to Cusco is also spectacular. But sadly many hikers who do the 4-Day  Inca Trail are so exhausted, that they do not see the scenery outside, they simply get on the train and fall asleep. Because you do the trial in 5 days vs 4, you will have spent the night in a hotel, so feel less tired, thus can actually enjoy the train ride. You will also be in cleaner clothes!
We use the comfortable Vistadome train to help you relax and enjoy the journey back to Cusco.
Click here to see a full itinerary for the 5-day Inca Trail to Machu Picchu
Or choose our 9-day Ultimate Inca Trail, for a complete package including acclimatisation hikes, hotels, and transfers.
Where do you camp on the 5 Day Inca Trail?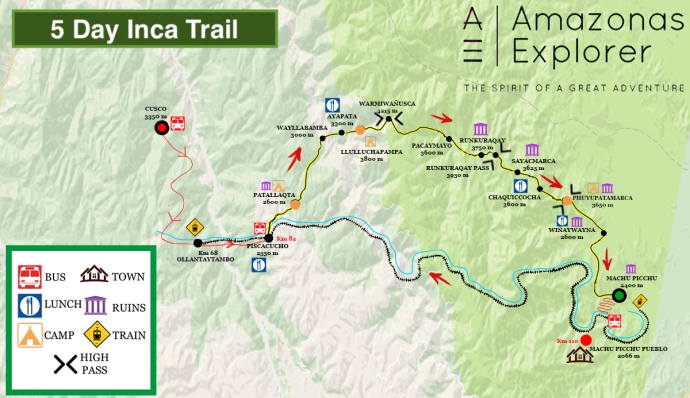 Where do you camp on the 4 Day Inca Trail?
How difficult is the 5 day Inca Trail?
While the 2 options cover the same trail, you can see here that on the 5 Day Inca Trail, you camp less far along the trail each day, meaning you get more time to acclimatize.
How difficult is the 5 day Inca Trail?
Read our Trip Advisor reviews here to find out what other people think of our 5 day Inca Trail Trek.
We recommend this book by our friend John Hemming, to learn more about the Incas, and what you will see on your Inca Trail to Machu Picchu.
0