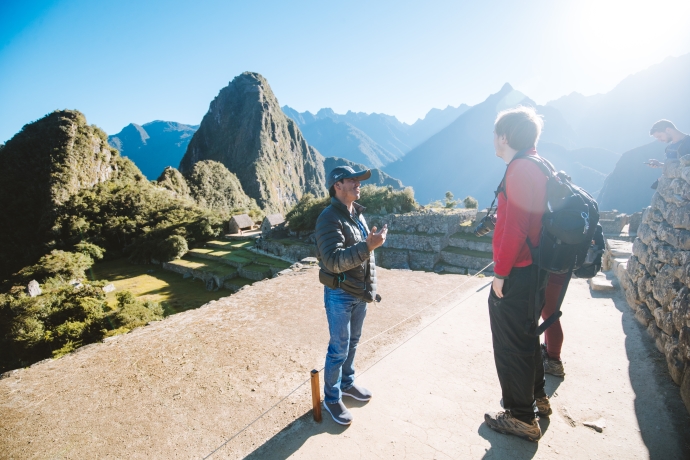 Peru is high up on any world-travelers list of must-visit destinations, and there's one place that every single person who arrives in Peru wants to visit. Machu Picchu. But, to do that, you need your Machu Picchu ticket. Every year, June, July, and sometimes even August sees tickets to this bucket list destination selling out.
So, what do you do if the tickets to Machu Picchu have sold out for your dream date? Or worse, the entire duration of your time in Peru? There are not many options for unfortunate travelers such as this, so we do recommend booking your Machu Picchu trip in advance with a tour agent. However, just because the daily entrance tickets have sold out doesn't mean you're without hope.
The first port of call is to check that all the different types of entry tickets have sold out. After the pandemic strict routes were defined throughout the site, all of which demand a different ticket- including the climbs of Huayna Picchu, Machu Picchu Mountain, and recently opened Huchuy Picchu- a smaller and friendlier climb than the other two.
---
Check out: Our cultural day trips and get to know a different side of Peru- away from the hustle and bustle of the main sites, allowing you to connect with a more authentic, local side of Peru.
---
If there are other routes available, but not your preferred route, then you have two options- to choose another route or choose a different day. While it may be disappointing to not be able to hike your preferred route it is certainly preferable to not being able to visit at all, so snap up your Machu Picchu ticket before the next best route sells out as well.
Now, if all the day entrance tickets are sold out regardless of the route there are still a few sneaky tricks you can try. If you are a keen hiker then you can try to find an Inca Trail permit.
Realistically, this is not a super likely option, as Inca Trail permits do tend to sell out 6 months in advance- but why not give it a try? Get in touch with us and we will let you know if there are any permits available (note: you must hike the Inca Trail with a guide, so it is imperative to book the trek through an agency).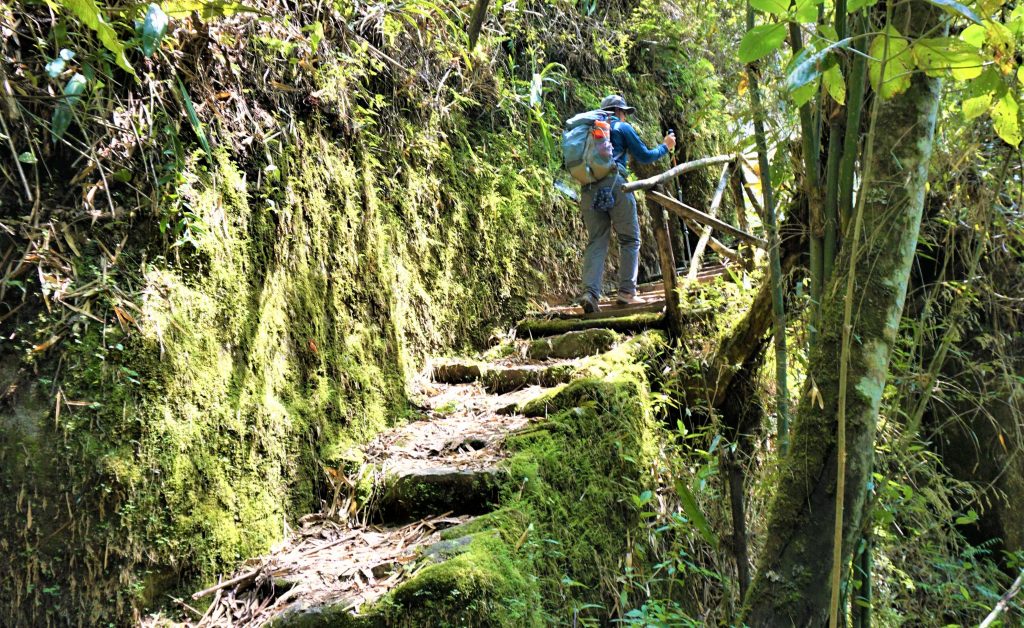 Once the Machu Picchu entrance tickets are sold out for the Inca Trail and all the circuits, you are left with just one option. But it is a good option. The KM104 1-day Inca Trail into Machu Picchu is typically the last of the ticket types to sell out it's a one-day hike that takes you directly into Machu Picchu and has a second day left for exploring the ruins.
The route that km104 trekkers explore Machu Picchu is shorter than other routes (you can find it here), but you will pass through many Inca ruins on the KM104 track each as historically significant as Machu Picchu, thus leaving you with plenty to write home about.
---
Check out: Our cultural day trips and get to know a different side of Peru- away from the hustle and bustle of the main sites, allowing you to connect with a more authentic, local side of Peru.
---
In the unlikely event that every entrance ticket to Machu Picchu is sold out, every circuit, every Inca Trail permits, and every KM104 permit, then all is not lost for your Peruvian vacation. There are many, many, many alternative places you can explore in Peru that reflect just as much (if not more) historical significance than Machu Picchu.
After all, Machu Picchu was a holiday home for the royals and wealthy elite. You can explore any number of more important and more beautiful places. Sacsayhuaman was the head of the capital city of the Incas, the final stronghold of the city against the Spanish, and was far more important to the culture than Machu Picchu was. You can explore Sacsayhuaman with our ruins tour.
Waqrapukara is an enormous horned fortress perched on the brink of a canyon and every person I have visited the site with says it is far more beautiful and impressive than Machu Picchu. And, if you desperately want to see an abandoned Inca city and are at a good level of fitness, Choquequirao is bigger, better preserved, and sees in a year as many tourists as Machu Picchu sees in a day.
What if KM104 has sold out as well?
It is very rare for KM104 to sell out but it does happen. Especially as tourism reboots in a magnificent wave, while the Peruvian government tries to control the number of entries to Machu Picchu in order to preserve the site, there is a chance that KM104 may sell out. If this happens you are left with just one option: travel down to Aguas Calientes, queue up, and hope for the best.
Usually, you will be able to get a ticket for the next day if you begin to queue up early, but if you have a specific time you wish to enter, then start queueing as early as possible- from around 5:30 am and allow yourself around 3 days in Aguas Calientes- day one to buy the ticket for day three.
Of course, this method is not guaranteed- and it's a lot of money to spend on trains and accommodation to leave disappointed. Aguas Calientes is one of the more expensive places to stay in Peru, given the nature that it is so close to Machu Picchu- the main tourist attraction of South America- and if you couldn't get tickets before arriving, it's the peak season and accommodation will be at premium prices.
---
Check out: Our cultural day trips and get to know a different side of Peru- away from the hustle and bustle of the main sites, allowing you to connect with a more authentic, local side of Peru.
---
In Conclusion…
There are many different ways to find a Machu Picchu ticket after the website says they are sold out but they are mostly known by travel agents who have been in the game a long time. Reach out and find out if the tickets truly are sold out, or if you're in with a chance still.
And even if they are sold out, all is not lost and your holiday is not ruined. Simply think about what it was about Machu Picchu that really appealed to you, and research an alternative- and next time you visit Peru, be sure to book your Machu Picchu entrance ticket well in advance!
2