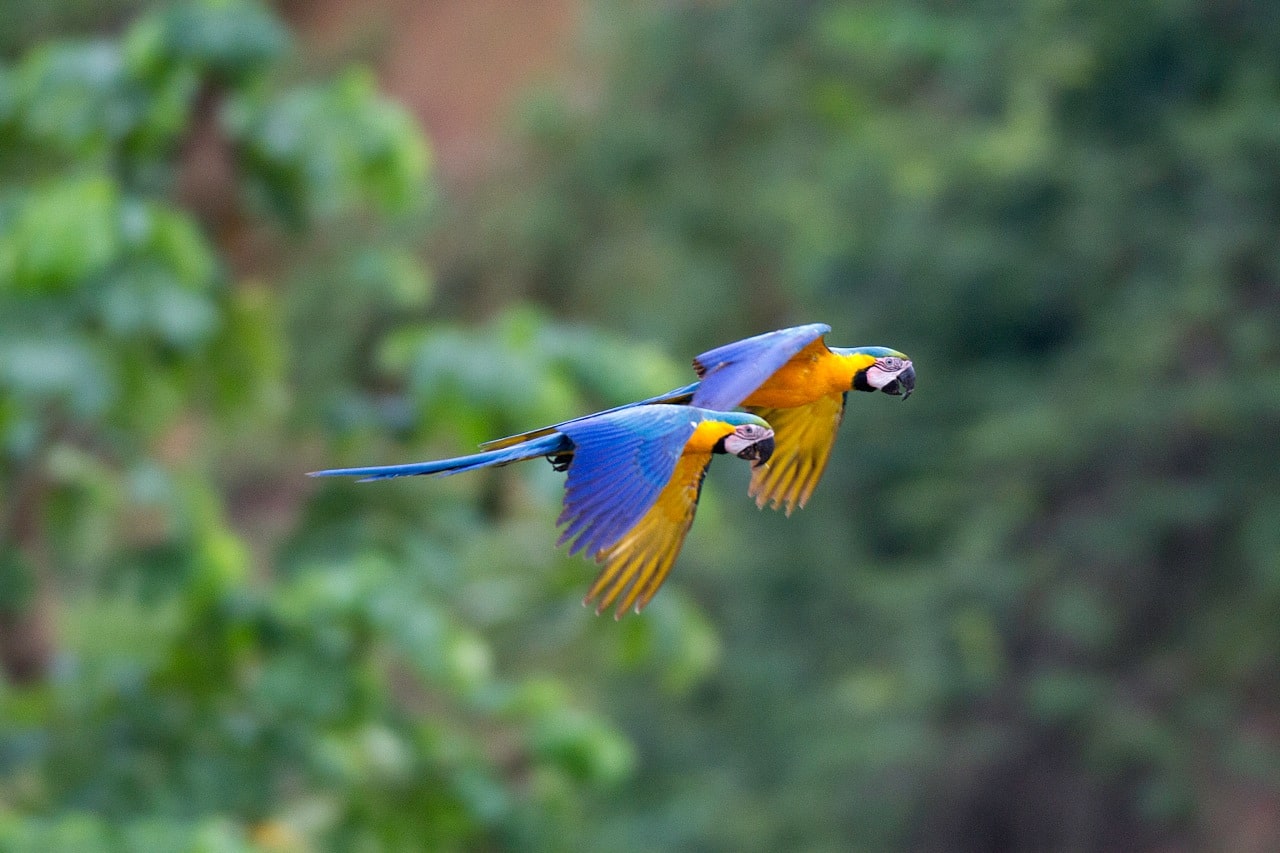 Costa Rica and Peru are both popular family vacation destinations, and for good reason. Both are Latin American countries and ecotourism havens with mountains, beaches, and UNESCO World Heritage Sites.
But if you're looking at a map as you plan a family vacation, you'll quickly find that the two countries are nearly 1,500 miles apart. Costa Rica is found in Central America and Peru in South America. Unfortunately, you'll probably have to pick one or the other- at least for the year. Returning to the other for your next family holiday is certainly a great option.
There is no wrong choice when it comes to choosing between Peru or Costa Rica. It's a tough choice, but it's a good problem to have, after all! Here's what to consider when planning a family trip to Peru vs. Costa Rica.
Travel: Getting to Peru vs. Costa Rica
Wherever you and your family plan on taking their vacation, the chances are pretty high that you'll have to travel there. Traveling as a family can be complicated, and the likelihood is that you'll want to go somewhere that doesn't involve endless layovers and complicated travel plans.
Traveling to Peru as a Family
The biggest airport in Peru is Jorge Chavez International Airport (LIM), serving the capital of Lima. With flights to 68 destinations across 20 countries, it's fairly easy to reach Peru, including the undeniable ease of nonstop routes from the United States and Canada. Being able to avoid long layovers is perfect for traveling as a family.
There are several other airports in Peru, including Alejandro Velasco Astete International Airport (CUZ) in Cusco. But don't expect to fly there directly from outside of South America, so you'll need a domestic flight if Cusco (or Machu Picchu) is on your Peru family itinerary. This is the perfect opportunity to explore the capital of Lima before heading to the ancient city of Cusco.
Families traveling to Peru — especially those with children or older adults — should be wary of altitude sickness in some locations, including Cusco. It's common to experience some ill effects in the first hours or days after arriving, so don't expect to hit the ground running.
---
Check out: Our Treks into Machu Picchu! The best way to avoid the crowds, with fixed departure reduced price available!
---
A well-devised itinerary will take this into account, so if you're planning a family trip to Peru, don't hesitate to reach out to one of our advisors. You will be able to identify a poorly considered tour as it will have strenuous activities on the first day you arrive in Cusco.
Traveling to Costa Rica as a Family
Costa Rica is at a lower altitude and two international airports: Juan Santamaria (SJO) near the capital and Liberia (LIR) in the northern Guanacaste province. Both have direct flights from the United States and Canada, and one benefit for families is that Costa Rica is a shorter flight from the U.S. than Peru.
When to visit: Peru vs. Costa Rica
Most families planning trips to Peru or Costa Rica want to spend significant time outdoors, so the expected weather should play a role in your chosen destination.
When to Visit Peru
Due to its location in the Southern Hemisphere, the Peruvian winter is from May through September. This is also the driest season and is thus the most popular time to visit. It's the perfect time for a summer holiday.
You can still visit Peru during the wetter seasons (November to March), and experience sunshine. However, travel in February is not recommended. This is the peak of the rainy season, and many things (such as treks) are closed. October and April are known as good times to visit because there are fewer tourists and the weather is still good.
When to Visit Costa Rica
Costa Rica experiences a rainy season from May to mid-November (the most affordable time to visit as a family) throughout most of the country. The dry season (and the peak tourism season) is from the end of November until April. Both are good times to visit Costa Rica, but for different reasons.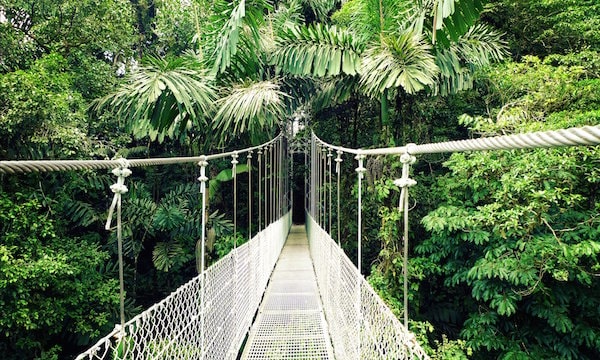 If your family will travel abroad during the U.S. winter, weather-wise, Costa Rica might be the better option. But during the Northern Hemisphere summer, head to Peru for sunny skies.
Things to do with families: Peru or Costa Rica?
Costa Rica and Peru both have plenty of family-friendly activities and deciding which ones suit your interest should weigh heavily on your destination. While each destination focuses heavily on outdoor activities, there are a few differences between the two and what you can expect.
Peru is many times larger than Costa Rica and has more attractions as a result. Costa Rica packs a lot into a smaller area. Wherever you go, you'll find unforgettable landscapes and wildlife.
---
Check out: Our Treks into Machu Picchu! The best way to avoid the crowds, with fixed departure reduced price available!
---
Peru for Families
Peru stands out from Costa Rica due to its incredibly rich history and culture. Many pre-Columbian civilizations lived in modern-day Peru, the most famous of which is the Inca, and their influence is an indelible part of Peruvian culture.
The best-known Inca architecture is Machu Picchu, the citadel located 8,000 feet above sea level in the Andes Mountains. While the hiking trail to the ruins isn't advisable for all ages, trains and buses have made it easier for people of all abilities to reach the UNESCO World Heritage Site.
Cusco and the surrounding Sacred Valley is fun for the whole family; whether your interests draw you to the Inca walls of the Plaza de Armas, the city's many museums, the planetarium, or the adventurous Sacred Valley, where you can cycle, kayak, raft, or hike to any number of ancient ruins found in the middle of beautiful mountain landscapes.
Other family options — it's impossible to list them all — include Amazon rainforest tours, Lake Titicaca, the 5-day Inca Trail (far more family-friendly than the classic 4 day) and indigenous cultural experiences. While there are indigenous communities in Costa Rica, their presence is felt significantly more in Peru. Peru is a great option if your family loves history, culture, or getting active in the great outdoors.
Costa Rica for Families
Costa Rica's agrarian culture means coffee and chocolate tours are popular among visitors — the chocolate one is especially popular with kids. But the biggest draw to Costa Rica over Peru is its beaches and the number of different ecosystems in such a small area.
In Costa Rica, one could walk to the Poas volcanic crater in the morning, hike through the lowland rainforest at Manuel Antonio National Park by the afternoon, and enjoy dinner on the beach at sunset. While that may be a lot of travel for one family in a day, it's a perfectly doable — if rushed — itinerary.
More than a quarter of Costa Rica's land is protected as a national park or another reserve. That means you're never far from wildlife-spotting opportunities. (Sloths, monkeys, frogs, toucans, and macaws are common and beloved by kids and adults alike.)
The Central and Northern Pacific in Costa Rica is especially ideal for families. From the cloud forest of Monteverde to the hot springs and volcano view of Arenal, to the picturesque beaches in Guanacaste, there truly is something for everyone.
---
Check out: Our Treks into Machu Picchu! The best way to avoid the crowds, with fixed departure reduced price available!
---
If you choose to spend your family vacation in Costa Rica, be sure to do a zipline canopy tour — invented in Costa Rica! — and hike across hanging bridges for a true "Pura Vida" experience. There are activities for nearly everyone in the Costa Rica family, especially with the help of a family vacation itinerary provider.
Summary: Is Peru or Costa Rica better for families?
Both Peru and Costa Rica are popular tourist destinations in Latin America. However, what they offer families differs significantly.
For travelers from North America, Costa Rica is typically an easier flight, and the country's small size makes it easier to experience different destinations. Swimmable and surfable beaches are also abundant in Costa Rica.
But for families traveling during the North American summer, Peru could be a better option. The huge country offers incredible mountain landscapes, a plethora of indigenous and ancient cultures, and more than a lifetime of incredible family activities. There are even adventures that take families right into the heart of the Amazon.
When it comes to deciding whether to travel to Peru or Costa Rica as a family, it really comes down to what your family likes to do. If you're beach lovers and want to soak up some heat, Costa Rica is going to be a great choice for you. If you're lovers of adventure and the mountains, then Peru might take some beating!
If you are ready to start planning your trip to Peru, contact us or check out our recommended adventures for ideas, adventures, and updates.
adventure travel
,
costa rica
,
cultural experiences
,
family
,
family bikes
,
family hikes
,
family travel
,
peru
,
peru adventure
,
peru history
,
rainforest
,
Regenerative Travel
,
Regenerative Travel Peru
0