Machu Picchu is the reason Peru is so high up on many travelers lists, but with so much to know, it can be overwhelming to plan your trip to the citadel. This comprehensive guide to Machu Picchu covers most of everything that you will need to know while visiting, from rules within the citadel to how to get there, as well as everything in between.
Machu Picchu is one of the new wonders of the world, and figuring out how and why a civilization like the Incas would choose to build a citadel so high in the air has been a source of great joy for many generations. Without a doubt, it deserves its spot on bucket lists around the world.
However, there are several things tourists need to know about Machu Picchu before visiting- and there's plenty to consider while you think about how you will get there as well.
Contents
Machu Picchu Rules
Extra Hikes Inside Machu Picchu
Getting to Machu Picchu
Hiking to Machu Picchu
Passport Information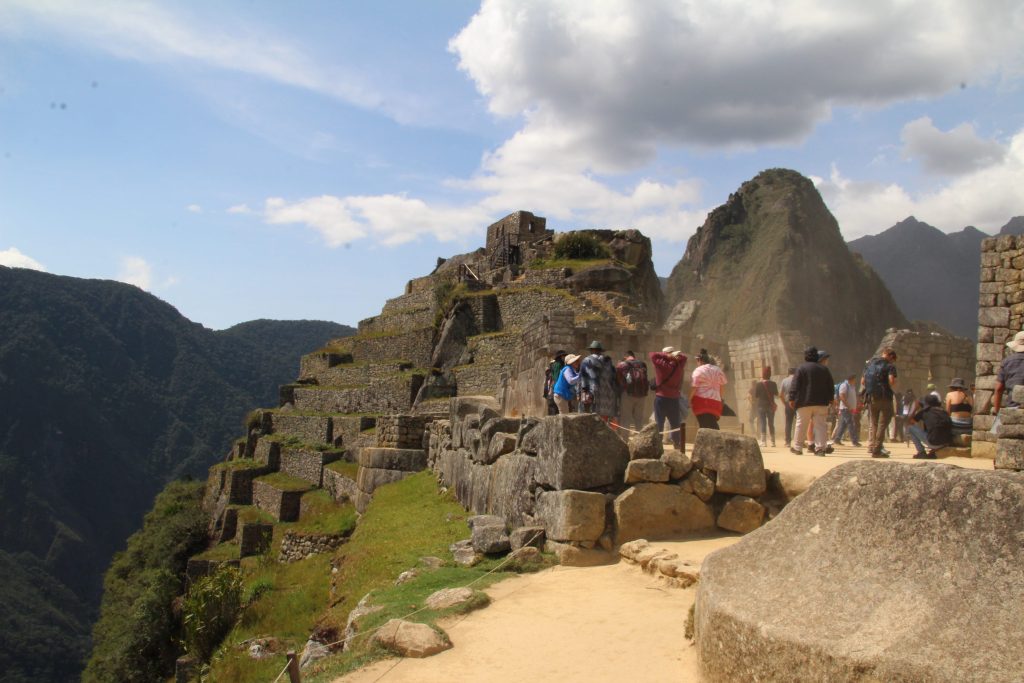 Machu Picchu Rules
On your first visit to the citadel, tourists must be accompanied by a guide.
Entrances are staggered to avoid too much of a crowd and help everyone enjoy the citadel.
Hiking poles are not allowed anywhere in the citadel.
Professional photography is not permitted in the citadel without a permit.
Drones are not permitted at Machu Picchu without a permit.
Each ticket permits travelers 4 hours within the citadel.
Re-entry to the citadel is not allowed, even within your time limit. Make sure to use the bathroom before going in!
Currently, travelers must follow designated routes within the citadel.
Littering is strictly prohibited, and any plastic you may be asked to dispose of before entering the citadel.
Selfie sticks and tripods are not allowed.
There are lockers on site, leave your larger bags in there as they will not be permitted in the site.
Feeding the animals is not allowed.
Under no circumstances may you go to the bathroom in the citadel. People have been removed from the country for this. Just go to the bathroom before entering!
Use common sense. The citadel is high in the sky and many paths are natural and can be thin, Don't bring things such as baby strollers, wear heels, or take anything that may damage the ground. Think of others!
Extra Hikes inside Machu Picchu
There are three extra peaks and one extra leg that you can explore while visiting Machu Picchu, and each has its benefits and drawbacks. Each one restricts your time exploring the ruins, but offers something extra that not every traveler gets to see. The choice is yours!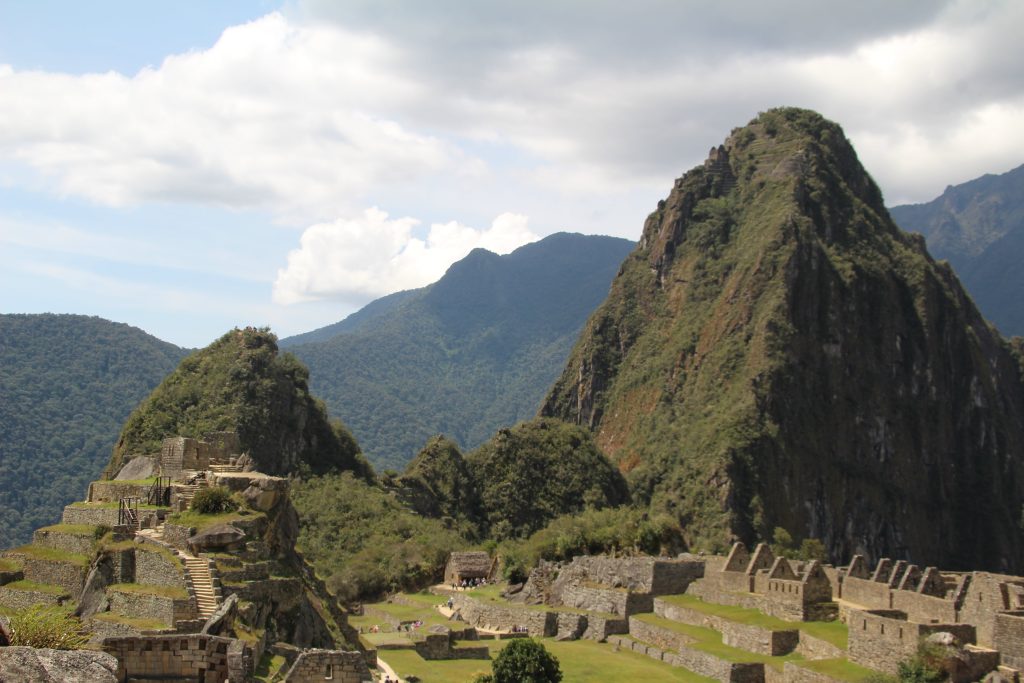 Huayna Picchu
When you see a picture of Machu Picchu, Huayna Picchu is the large peak behind it. It is home to several more Inca ruins, but gets very steep, so if you are not a fan of heights then Huayna Picchu is not for you.
Please note that if the weather is bad while you are visiting Machu Picchu then it is strongly advised that you do not attempt this climb. It can be very slippy, and people have fallen off in poor weather. There have also been instances of people being hit by lightening while attempting this climb. Your life is not worth the peak, so our guides may refuse to allow you to attempt if the weather is poor.
Huchuy Picchu
The newest of the available peaks to climb, Huchuy Picchu is the smaller peak that sits next to Huayna Picchu. It's a great option for people who want to challenge themselves, but not too much. It also shares a part of the citadel that not many people see, so a nice way to escape the crowd.
The Inca Bridge
The Inca Bridge is not a peak to climb, rather a winding path around the back of Machu Picchu to see another way that the Incas entered the citadel (in addition to the Inca Trail). The bridge is not walkable- and once you see it you will know why.
However, it is a very nice, relatively short hike that really does show a part of Machu Picchu that people rarely see. When I went our group only saw three other people the whole way.
Machu Picchu Mountain
Machu Picchu Mountain is a slightly newer hike than Huchuy Picchu, brought in to relieve some pressure from Huayna Picchu. The hike does not have the interesting Inca Ruins that Huayna Picchu does, but it does have much better views of the surrounding mountains and easier (albeit longer) trails. It is significantly higher than Huayna Picchu, so keep that in mind as you sign up for it.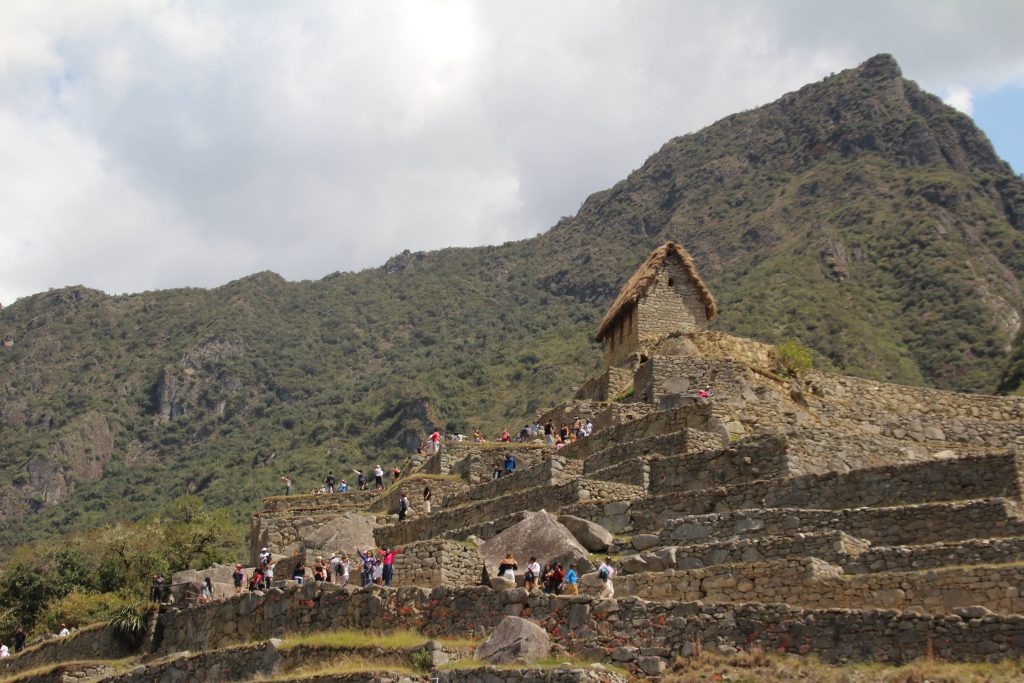 Getting to Machu Picchu
There are a select few ways to get to Machu Picchu, and each appeals to a different kind of traveler- so if your mind is not made up then read below.
Taking the Train
There are two main train companies that take travelers to Machu Picchu- the Inca Rail and Peru Rail. The differences between the two companies are negligible, as they have similar prices, amenities, standards of class, and luggage allowances.
The train is a very convenient and quick way to get to Machu Picchu, and it is without a doubt the most comfortable option- at any of the price points. It also offers incredible views of the surrounding valley as well as charging ports and options for food and drink- there are even shows sharing the cultures of Peru.
Taking a Car/Bus
Probably the most 'backpacker' option available, taking the bus to Machu Picchu is the cheapest option available. It's a beautiful journey- if not a little scary at times as cliffs are sudden and large. These cliffs do make the journey a more dangerous option, particularly in the rainy season when landslides in the area are a regular occurrence.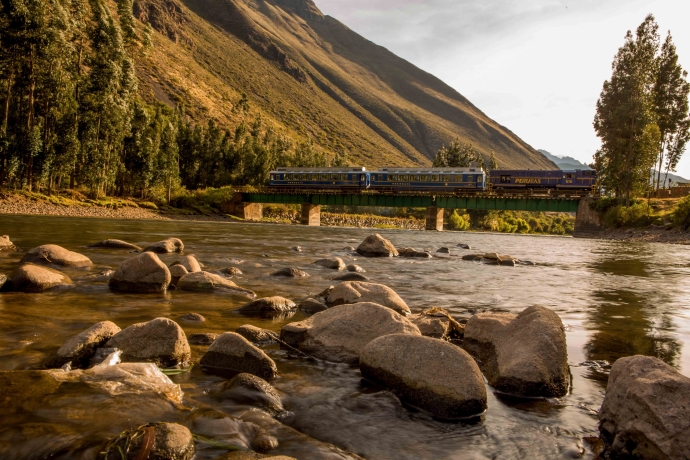 Hikes to Machu Picchu
For many, Hiking to Machu Picchu is a rite of passage. While the Inca Trail is the go-to hike for most there are others that you can go on. The other options are less likely to sell out and each hike offers something a little different.
The Inca Trail
The Inca Trail is one of the most famous treks in the world, and for good reason. It follows the route the Incas took into Machu Picchu and every day you encounter different Inca ruins before arriving at the majestic Machu Picchu.
Inca Trail Stats
Distance: 43km
Time: 4 or 5 days including day in Machu Picchu
Difficulty: Moderate to difficult depending on acclimatization and whether you walk the 4 or 5 day
Permits: 500 permits per day including porters and guides.
Crowds: 4 day trek is surrounded by other trekkers. 5 day is much quieter.
Hike into Machu Picchu?: Yes.
KM104 – The one-day Inca Trail
The final day's walk of the longer Inca Trail into Machu Picchu is taken along KM104, also available as a two day hike. This is perfect for travelers who want to hike into Machu Picchu but aren't sure that they are up for a multi day hike.
KM104 – One-day Inca Trail Stats
Distance: 12km
Time: 1 day
Difficulty: Moderate with caution for people with vertigo
Permits: 250
Crowds: Yes
Hike into Machu Picchu?: Yes
Lares Trek
The Lares trek is very adjustable according to what you want and your needs. It is also the most cultural trek as you pass through multiple andean villages, where locals will share stories and wares with you. If you're more interested in living culture, then the Lares Trek is a great option.
Lares Trek Stats
Distance: 33km (depending)
Time: 2-5 days. It's a very flexible trek that can be adjusted according to your needs.
Difficulty: It's a very flexible trek that can be adjusted according to your needs.
Permits: n/a
Crowds: A good company will take you on your own route, so you should not see large crowds of people.
Hike into Machu Picchu?: Option to add on the KM104
Salkantay Trek
The most popular alternative to the Inca Trail, the Salkantay Trek takes hikers to beautiful lagoons and over great mountain passes, winding down into lush jungle and beautiful green mountains. It does get busy, but for many the trade off for the view is worth it.
Salkantay Trek Stats
Distance: 48km
Time: 4 Days
Difficulty: Moderate to difficult depending on acclimatization.
Permits: n/a
Crowds: yes
Hike into Machu Picchu?: no, the Salkantay trek demands a night in Aguas Calientes (Machu Picchu village) beforehand.
Passport Information
If your passport is due to expire before visiting Peru then you may run into issues with the train and entry to Machu Picchu. You need to have the same passport that you made the reservation with in order to gain access to the site and the train.
If you do not have the same passport that you booked with then you may be required to re-book your train journey at personal cost- this will also mean that you will not be seated with others in your group unless you all rebook together. You can get around this by bringing your old passport with your new one.
Likewise, your entry ticket to Machu Picchu must be accompanied by the passport it was booked under. Like the train, you will be allowed entry if you bring your old passport with you, as well as your new passport.
---
Visting Machu Picchu is an absolute highlight for many people as they travel. Be sure that when you are visiting, you know all the rules about getting in, how to behave once you are in, and the best way to get there. After all, you'll probably only visit Machu Picchu once in your life- so do it right the first time!
Contact us for help with booking your ticket, planning your trip, and helpful guidance to making the most out of your trip to Peru.
0